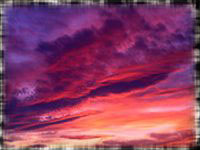 ************************************

CLICK A TITLE FOR  MAIN  PAGES

******************

~~~~~~~~~~~~~~~~~

SOME MESSAGES

Institute For Creation

 Research (what honest

   scientists are saying)

ESSENTIAL  QUESTION  

Are you  redeemed and assured  of Heaven? 

One can know.  Study this page and the Feature pages listed to find answers, and then pray to God to show you.  See the Gospel in Brief below on this page. .   

Redemption speaks  of being  rescued (saved) and reconciled to God, who paid a great price for us; and it tells of great blessings in Christ, and eternal hope with Him and in His glorious reign as "King of kings, and Lord of lords".  

Redemption Way is about  heaven and hell;  also salvation of the soul;  assurance of eternal life; blessing;  judgments;   man's course;   the Lord's sacrifice, kingdom reign, glory, and purposes, etc.  Such papers are posted here at times.  Contact the Site Manager for further information on these subjects.  

"He that believeth on the Son hath everlasting life;  and he that believeth not the Son shall not see life, but the wrath of God abideth on him" (John 3:36)  

~~~~~~~~~~~~~~~~~~~~~~~~~~~~~~~~~~~~~~~~~~~~~~~~~~~~~~~~~~~~~

THE  GOSPEL IN   BRIEF

Understanding The Blessing

A  Few  Verses  To  Consider:  God is holy (Psa.145:17),  and no sin can  come into His presence (Hab. 1:13).   Man is born in sin so needs a new (spiritual) birth  (Psa. 51:5; John 3;  Rom.3;  Rom. 5:12;  Rom.10), and he must realize that  (Lev. 10:10; I Cor. 2: 14;  Eph. 2:3).  Christ died for the un-godly (Rom.5: 6-8), rose again (I Cor. 15: 3-4),  and if one truly believes on the Lord Jesus Christ he shall be saved from all sin (Acts 16: 27-34; Heb. 10:17- 23).  There is no condemnation to them who are in Christ Jesus (Rom.8:1),  and He that possesses the Son of God is sealed by the Holy Spirit and now possesses eternal life (John 3:16, 36; I John  5: 11-13).  Isn't that nice to know?  Does the reader truly know God's Son ---the Lord Jesus Christ? (John 17:3). 

********************************************************************************************************************************

Bible  Counsel - Section B

An  Impossible  Thing

"It is impossible for those who were once enlightened, and have tasted (clearly heard) of the heavenly gift, and were made partakers of the Holy Spirit (being awakened by God ---'quickened' and learning of the truth of it), and have tasted the good Word of God, and the powers of the world to come (eternal issues), if they shall fall away (reject it), to renew them again unto repentance;  seeing they crucify to themselves the Son of God afresh (rebellion), and put Him to an open shame."   - Hebrews 6:4-6.

*************************************************************************************************************************************

A songwriter has said: "If I gained the world but lost the Savior, were my life worth living for a day? Could my yearning heart find rest and comfort in the things that soon must pass away? If I gained the world but lost the Savior, would my gain be worth the toil and strife? Are all earthly treasures worth comparing with the gift of God, eternal life?"  -Echoes Of Grace Hymn.  The Word of God says: "...the gift of God is eternal life through Jesus Christ our Lord" (Rom.6:23). 

~~~~~~~~~~~~~~~~~~~~~~~~~~~~~~~~~~~~~~~~~~~~~~~~~~~~~~~~~~~~~~~~~~~~~~

ONE WITH DOUBTS ABOUT THE BIBLE

Dear______:

  In such thoughts as you ponder about reading and comparing religious books and philosophies with the Bible for truth, I think knowing the Creator-God and His salvation for the soul MUST come first and above all other inquiries for truth; and the primary and eternal issue must be such as found only in the Holy Bible, for man cannot know this truth by some reasoning and the world's academic sources:

1} Is there existence after death?; yes, the Bible says and one might consider what real science says: "no energy is lost, it just moves on"; and the soul and spirit of man is certainly energy of life in a physical body as God makes clear ---e.g. James 2:26; 1 Th. 5:23 . Atheist scientists use philosophy and their own reasonings in rebellion against the Creator-God, and that will be their eternal condemnation.

2} Is there a God?; yes, and if one feels and reasons there is not, there is little more to consider, for there is no eternal hope and blessing after death for the eternal soul of man in philosophies and various religious-type works ---and condemnation is forever (note John 3 & 1 Jn. 5:10-12).

3} Has the Creator-God spoken and is yet speaking to mankind?; yes, and one must be sure of this as an eternal truth, else he/she will never know spiritual truth; and the Creator would be thus failing man to allow otherwise. That is why God gave man the Holy Bible, so he will know what the Creator-God expects and requires; and He calls us to take "all the counsel of God" and be "rightly dividing the Word of Truth".

4} In this age (i.e. dispensation -administrations of God) how is He speaking if He is?; well, the Bible is the only answer, and it truly must be the same foundational truth for all souls in all ages whether or not they will receive it. He (a) teaches by His written Word, (b) by the life of Jesus --the Christ of God, whom God says must be received, and (c) by His Holy Spirit dwelling in His redeemed souls.

5} Is the Creator-God only speaking in abstractions and general ways?; no, He is not just setting forth some good ideas and thoughts in the Book called the Holy Bible. He is rather speaking in love and giving man His immutable Word in full, with counsel to know what He has done from the beginning, is doing, and lovingly expects of man for the heavenly blessings.

6} Do other books about various gods, spiritual things and our destiny, etc. give a picture of how all relevant things for the world, man's course to this day, an unfolding of history apply?  no, truth is fully as foretold in the Holy Bible, showing all things to the present that man NEEDS to know to survive?  Believe it or not!

7} Do books and other studies and sources about life also show us how terrible acts and stains of sin came upon man, and how it can be removed to approach holiness and goodness for mankind?; no, for earnestly reading the Bible is the only remedy, source of eternal truth and holiness (i.e. godly purity). Society cannot rise above the sinful self-indulgent flesh inborn to man. We need God!

  Man should see the salvation and restoration for created man, showing in the Book of God how the only Savior MUST be God in the form of man ---as "Jesus, the Christ of God" (foretold and promised in the Old Testament); and that He fully showed His deity, and is essential to take upon Himself our sins as justice demands to cleanse us by His pure blood, and offer eternal life and mercy to those who will surrender their will and receive Him. Is it not plain in Scripture that such true believers will be sealed and indwelt by the Holy Spirit of God, who trust Him alone? 

  I don't see this hope and promise in any of the various religions that men and philosophers have developed in the world for their convenience, and is ONLY in what God has given for us to know in His Word ---the Holy Bible. No doubt there is more that is not included here, but this should suffice to stop looking at every religion and sect in the world to find something better than what God has provided us.  We must be saved ("born again") now or suffer forever.

  I urgently direct you to the Holy Bible, friend (preferably the KJV and all versions for other languages from that) to read it daily ---and suggest you read first an overview in John 1; John 3; John 14 to see what God wants to say to you. - R.L.D. - 2017; GB-L

****************************************************************************************************************