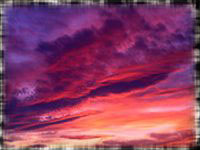 ************************************

CLICK A TITLE FOR  MAIN  PAGES

******************

~~~~~~~~~~~~~~~~~

SOME MESSAGES

Institute For Creation

 Research (what honest

   scientists are saying)

ESSENTIAL  QUESTION  

Are you  redeemed and assured  of Heaven? 

One can know.  Study this page and the Feature pages listed to find answers, and then pray to God to show you.  See the Gospel in Brief below on this page. .   

Redemption speaks  of being  rescued (saved) and reconciled to God, who paid a great price for us; and it tells of great blessings in Christ, and eternal hope with Him and in His glorious reign as "King of kings, and Lord of lords".  

Redemption Way is about  heaven and hell;  also salvation of the soul;  assurance of eternal life; blessing;  judgments;   man's course;   the Lord's sacrifice, kingdom reign, glory, and purposes, etc.  Such papers are posted here at times.  Contact the Site Manager for further information on these subjects.  

"He that believeth on the Son hath everlasting life;  and he that believeth not the Son shall not see life, but the wrath of God abideth on him" (John 3:36)  

~~~~~~~~~~~~~~~~~~~~~~~~~~~~~~~~~~~~~~~~~~~~~~~~~~~~~~~~~~~~~

THE  GOSPEL IN   BRIEF

Understanding The Blessing

A  Few  Verses  To  Consider:  God is holy (Psa.145:17),  and no sin can  come into His presence (Hab. 1:13).   Man is born in sin so needs a new (spiritual) birth  (Psa. 51:5; John 3;  Rom.3;  Rom. 5:12;  Rom.10), and he must realize that  (Lev. 10:10; I Cor. 2: 14;  Eph. 2:3).  Christ died for the un-godly (Rom.5: 6-8), rose again (I Cor. 15: 3-4),  and if one truly believes on the Lord Jesus Christ he shall be saved from all sin (Acts 16: 27-34; Heb. 10:17- 23).  There is no condemnation to them who are in Christ Jesus (Rom.8:1),  and He that possesses the Son of God is sealed by the Holy Spirit and now possesses eternal life (John 3:16, 36; I John  5: 11-13).  Isn't that nice to know?  Does the reader truly know God's Son ---the Lord Jesus Christ? (John 17:3). 

********************************************************************************************************************************

Bible  Counsel - Section B

An  Impossible  Thing

"It is impossible for those who were once enlightened, and have tasted (clearly heard) of the heavenly gift, and were made partakers of the Holy Spirit (being awakened by God ---'quickened' and learning of the truth of it), and have tasted the good Word of God, and the powers of the world to come (eternal issues), if they shall fall away (reject it), to renew them again unto repentance;  seeing they crucify to themselves the Son of God afresh (rebellion), and put Him to an open shame."   - Hebrews 6:4-6.

*************************************************************************************************************************************

A songwriter has said: "If I gained the world but lost the Savior, were my life worth living for a day? Could my yearning heart find rest and comfort in the things that soon must pass away? If I gained the world but lost the Savior, would my gain be worth the toil and strife? Are all earthly treasures worth comparing with the gift of God, eternal life?"  -Echoes Of Grace Hymn.  The Word of God says: "...the gift of God is eternal life through Jesus Christ our Lord" (Rom.6:23). 

~~~~~~~~~~~~~~~~~~~~~~~~~~~~~~~~~~~~~~~~~~~~~~~~~~~~~~~~~~~~~~~~~~~~~~

Essential Truth To Appreciate

THE WILES OF SATAN

   The saints of God might put on the armor and prepare for "the fiery darts" of persecution, but fail to guard against "the wiles" of Satan (Eph.6). He can then easily get advantage of one.

  The apostle, Paul, said: "we are not ignorant of his devices" (II Cor.2:11). By that, I believe he was saying we know Satan's attacks are mostly by deception and not just physical. Our place is not to be trying to oppose him, but to "resist" him (James 4:7; Jude 9), for the saints of God are not as wolves, but as sheep, as God says. Does Satan read our thoughts, or only our words and actions? Surely he knows our nature. Do we understand how he might work things to discourage us, dissuade us, defeat us, and cause us to offend others and dishonor God? Let us be watchful, and careful what we say, do, or think.  

  The world, our flesh, and Satan are against us, we are told. The world is the habitation, systems, and ways of fallen man on the earth (and Satan is "the god of this world"); and believers "are not of the world", though in it (John 17:14), but sojourners and ambassadors here a little while in the Name of the Lord. The world reasons a way and holds self-indulgent values which are contrary to God. When a believer is "yoked together" with the world and is imitating the world, he is traveling a path of destruction, and dishonor to God. He cannot prosper in his calling as a child of God. Satan makes the world look attractive to deceive souls. Do we know worldliness when we see it, or are we gladly drawn into it?

  The flesh is our old nature which is pride and self-centered thinking. It loves to be indulged with pleasure, gain, and exaltation. It often denies or minimizes sin and justifies itself. We ought to fear our flesh and judge it before God daily (I John 1:9).

  Satan accuses the brethren before the heavenly host and seeks always to get advantage of the saints to fail, dishonor the Lord, and go astray. He shows of a truth that the saints are often unfaithful, self-centered, carnal, and rebellious (which we all tend to be sometimes). Even as some professing Christians speak against Satan, they are quite deceived to do his work by their religious ideas, rebellion to the Word of God, and carnal ways. They not only forfeit much, which they will realize at the Judgment Seat of Christ, but their dishonor to God will be judged.

  Satan uses the world to lure a believer from honoring God to please self. The values, goals, advice, and entertainment of the world are not of God. We need to think God's thoughts, and that comes from knowing our Bible and the nature of God. Staying close to Him and seeking His counsel will keep us. One should not listen to voices that are not proven to be Godly and sound in the faith. A church-goer and self-exalted teacher might be an apostate (a religious minded person who imitates Christianity for gain, and to draw away followers after self); and some make a career as Preachers and get into churches). God warns against this in II Timothy and Titus. 

  The enemy puts bad thoughts in our mind, and surely true saints know a bad thought when they think it. These thoughts need to be judged and condemned before God (see I Jn. 1: 9-10). 

This is all essential truth to appreciate. A real "born again" believer can easily become carnal and seeking to please himself, and stumble many others also. Too often these types are clergymen and cause the congregation to go astray. That is why one should only be associated with a proven Godly and sound assembly of believers. One should not get puffed up by intellectualism and thus used by the enemy to oppose God.  

  Yes, we need the "armor" of God (Eph.6), and we need to guard our eyes, ears, and heart against the subtle ways of the enemy. Surely we need to be "bringing into captivity every thought to the obedience of Christ" (II Cor.10:5), and seek His glory. - R. L. DeWitt, 2000; rev. 07/14 

[ADDENDUM 04/07: As the verses and discussion above show, we are not to do battle with Satan, but to "resist" him by calling upon the Lord. We are no match in ourselves for this adversary. It is foolish to hear some professing Christians speak of how they told Satan what they think of him and what he should do, etc. That is being boastful and not trusting God. It is not wise, and we are told to "resist the devil" not fight him. Such vain thoughts will make us more vulnerable than being quiet. When thoughts tend to discourage us or turn us from a Godly course and the Word of God, and also when we begin to speak against others, we need to recognize these are some of the ways of Satan. We might tell our Lord of this trouble and our need of Him, and we will then begin to see improvement. God works behind the scenes.

One will hear teaching and diverse ministry along our pathway from many sources . One should always test it by the Word of God (see John 5:39; Acts 17:11; II Tim.2:15; II Tim.3:16; Titus 1:9). Whether it is profitable often depends, too, on our state of soul. This paper is prepared with much care and prayer to be a help and honor the Lord. Comments and questions are welcome. -RLD

*********************************************************************************************************************