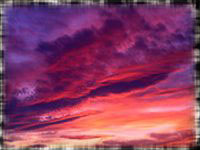 ************************************

CLICK A TITLE FOR  MAIN  PAGES

******************

~~~~~~~~~~~~~~~~~

SOME MESSAGES

Institute For Creation

 Research (what honest

   scientists are saying)

ESSENTIAL  QUESTION  

Are you  redeemed and assured  of Heaven? 

One can know.  Study this page and the Feature pages listed to find answers, and then pray to God to show you.  See the Gospel in Brief below on this page. .   

Redemption speaks  of being  rescued (saved) and reconciled to God, who paid a great price for us; and it tells of great blessings in Christ, and eternal hope with Him and in His glorious reign as "King of kings, and Lord of lords".  

Redemption Way is about  heaven and hell;  also salvation of the soul;  assurance of eternal life; blessing;  judgments;   man's course;   the Lord's sacrifice, kingdom reign, glory, and purposes, etc.  Such papers are posted here at times.  Contact the Site Manager for further information on these subjects.  

"He that believeth on the Son hath everlasting life;  and he that believeth not the Son shall not see life, but the wrath of God abideth on him" (John 3:36)  

~~~~~~~~~~~~~~~~~~~~~~~~~~~~~~~~~~~~~~~~~~~~~~~~~~~~~~~~~~~~~

THE  GOSPEL IN   BRIEF

Understanding The Blessing

A  Few  Verses  To  Consider:  God is holy (Psa.145:17),  and no sin can  come into His presence (Hab. 1:13).   Man is born in sin so needs a new (spiritual) birth  (Psa. 51:5; John 3;  Rom.3;  Rom. 5:12;  Rom.10), and he must realize that  (Lev. 10:10; I Cor. 2: 14;  Eph. 2:3).  Christ died for the un-godly (Rom.5: 6-8), rose again (I Cor. 15: 3-4),  and if one truly believes on the Lord Jesus Christ he shall be saved from all sin (Acts 16: 27-34; Heb. 10:17- 23).  There is no condemnation to them who are in Christ Jesus (Rom.8:1),  and He that possesses the Son of God is sealed by the Holy Spirit and now possesses eternal life (John 3:16, 36; I John  5: 11-13).  Isn't that nice to know?  Does the reader truly know God's Son ---the Lord Jesus Christ? (John 17:3). 

***************************************************************************************************************************************

Bible  Counsel - Section B

An  Impossible  Thing

"It is impossible for those who were once enlightened, and have tasted (clearly heard) of the heavenly gift, and were made partakers of the Holy Spirit (being awakened by God ---'quickened' and learning of the truth of it), and have tasted the good Word of God, and the powers of the world to come (eternal issues), if they shall fall away (reject it), to renew them again unto repentance;  seeing they crucify to themselves the Son of God afresh (rebellion), and put Him to an open shame."   - Hebrews 6:4-6.

*************************************************************************************************************************************

A songwriter has said: "If I gained the world but lost the Savior, were my life worth living for a day? Could my yearning heart find rest and comfort in the things that soon must pass away? If I gained the world but lost the Savior, would my gain be worth the toil and strife? Are all earthly treasures worth comparing with the gift of God, eternal life?"  -Echoes Of Grace Hymn.  The Word of God says: "...the gift of God is eternal life through Jesus Christ our Lord" (Rom.6:23). 

~~~~~~~~~~~~~~~~~~~~~~~~~~~~~~~~~~~~~~~~~~~~~~~~~~~~~~~~~~~~~~~~~~~~~~

?????????????????????????????????????????????????????????????????????????

SOME HINDRANCE TO SALVATION OF THE SOUL

ATHEISM, AGNOSTICISM, APOSTACISM, AND APATHY

Commentary by Robert DeWitt, 2005; add: 09/15

Of all the souls God creates, some become atheists and deny and oppose Him; some become agnostics and allow a creator-god, but doubt and minimize Him; some become apostates and are deceitful, and imitate the things of God for gain; and some are apathetic and pursuing the world, and neglect God for "some more convenient time" ---as the governor told the Apostle Paul. There is a similarity in all this, as mankind loves to boast of self and their abilities, exalt and please self, and hate anything that hinders their desires. That just seems foolish in the face of the brevity of life, and the truth of "our omniscient, omnipotent, and omnipresent Creator", who fully knows the end from the beginning and offers mercy to all who will receive Him and His "...so great salvation" (Heb. 2:3).  

Natural man was graciously given liberty (Genesis 2), and then in his fallen state mostly does not seek a course that obligates him to acknowledge and bow to a Creator as authority, who expects him to show appreciation for the benefits afforded him now and for eternity ---which points him to eternal life with his Creator beyond the grave. It is supposed by many souls that they are "the master of my fate" (like rebellious children do), and will not consider their origin and the better life God intends for His children.  When they have a bit of conscience about origin and eternity, they begin to reason over thoughts of accidental origin of cellular life, and evolution of zoology to accidentally produce mankind. No room is allowed for faith, they say, yet they have faith in their ideas and many other things.

A few souls are appreciative, open and honest before God, listen faithfully to His "Word of life", and become saved for all eternity. Others "willingly are ignorant", as God declares, and in their pride head down a road to perish in the end. This kind of deception by the enemy of our soul, Satan ---who is made attractive by pleasures for the flesh (as happened with Adam and Eve in the beginning), will send "leanness" into the soul and lead a soul to ruin forever.

Where does the reader fit in here? Can one really afford to ignore this and then die in their sins, as God declares? Is it not time to get serious about our eternal welfare and be on safe ground?  

One needs to realize this is an eternal issue, for even scientists say: "No energy is ever lost", and that confirms what God says about our eternal existence. We will all spend eternity somewhere, in Heaven or cast away to Hell. We better believe it now before it is too late, and think about getting into conformity to the mind of God. The alternative is too painful to contemplate, according to the Word of God. A soul may choose to go forth to a lost eternity in condemnation, but they will not go down unloved by our holy Creator-God. Life and hope now is in God's beloved Son ---the Lord Jesus who gave His life for our good.

Perhaps one might consider this earlier paper by this writer, which has set forth some choices: 

W H A T  C A N  Y O U  B E L I E V E ?

Some people believe one thing and some believe another concerning life, death, and eternity. Some people believe religion has the answers, and some believe science is our hope. Some people believe life just happened and death is the end, and some don't know what to believe.

Consider man's relentless search for meaning to life and for relief from his anxieties through sensual experiences and numerous philosophies. Consider the social unrest, uncertainty, and utter despair of many people. Then consider the peace, the joy, and the eternal hope God gives in His Son---that which man so desperately seeks in every other way.

  "God hath given to us eternal life, and this life is in His Son. He that hath the Son hath life; and he that hath not the Son of God hath not life" (I John 5:11-12).

There are many of us who have been glad to find that God has not left man to wander, wonder, and worry. We have read in His Word of His promises and we believed them. We received His Son, the Lord Jesus Christ, into our hearts by faith, and found to our great joy that it is all true and real --the reality of salvation and life in Christ.

  "Neither is there salvation in any other: for there is none other Name under heaven given among men, whereby we must be saved" (Acts 4:12).

God's salvation is a Person. Do you know Him?

  "God so loved the world, that He gave His only begotten Son, that whosoever believeth in him should not perish, but have everlasting life" (John 3:16). "For all have sinned" (Rom. 3:23). "There is none righteous, no, not one" (Rom.3:10). "Christ also hath once suffered for sins, the just for the unjust, that He might bring us to God" (Acts 16:31).  

One will hear teaching and diverse ministry along our pathway from many sources. One should always test it by the Word of God (see John 5:39; Acts 17:11; II Tim.2:15; II Tim.3:16; Titus 1:9) . Whether it is profitable often depends, too, on our state of soul. This paper is prepared with much care and prayer to be a help and honor the Lord. Comments and questions are welcome. - RLD

~~~~~~~~~~~~~~~~~~~~~~~~~~~~~~~~~~~~~~~~~~~~~~~~~~~~~~~~~~~~~~~~~~~~~~~~~~~~~~~~~~~~~~~~~~~~~~~~~~~~~~~~~~~~~~~~~