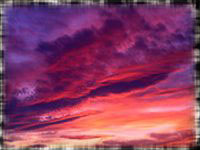 ************************************

CLICK A TITLE FOR  MAIN  PAGES

******************

~~~~~~~~~~~~~~~~~

SOME MESSAGES

Institute For Creation

 Research (what honest

   scientists are saying)

ESSENTIAL  QUESTION 

Are you  redeemed and assured  of Heaven? 

One can know.  Study this page and the Feature pages listed to find answers, and then pray to God to show you.  See the Gospel in Brief below on this page. .   

Redemption speaks  of being  rescued (saved) and reconciled to God, who paid a great price for us; and it tells of great blessings in Christ, and eternal hope with Him and in His coming glorious reign as "King of kings, and Lord of lords".  

Redemption Way is about  heaven and hell;  also salvation of the soul;  assurance of eternal life; blessing;  judgments;   man's course;   the Lord's sacrifice, kingdom reign, glory, and purposes, etc.  Such papers are posted here at times.  Contact the Site Manager for further information on these subjects.  

"He that believeth on the Son hath everlasting life;  and he that believeth not the Son shall not see life, but the wrath of God abideth on him" (John 3:36)  

~~~~~~~~~~~~~~~~~~~~~~~~~~~~~~~~~~~~~~~~~~~~~~~~~~~~~~~~~~~~~

THE  GOSPEL IN   BRIEF

Understanding The Blessing

A  Few  Verses  To  Consider:  God is holy (Psa.145:17),  and no sin can  come into His presence (Hab. 1:13).   Man is born in sin so needs a new (spiritual) birth  (Psa. 51:5; John 3;  Rom.3;  Rom. 5:12;  Rom.10), and he must realize that  (Lev. 10:10; I Cor. 2: 14;  Eph. 2:3).  Christ died for the un-godly (Rom.5: 6-8), rose again (I Cor. 15: 3-4),  and if one truly believes on the Lord Jesus Christ he shall be saved from all sin (Acts 16: 27-34; Heb. 10:17- 23).  There is no condemnation to them who are in Christ Jesus (Rom.8:1),  and He that possesses the Son of God is sealed by the Holy Spirit and now possesses eternal life (John 3:16, 36; I John  5: 11-13).  Isn't that nice to know?  Does the reader truly know God's Son ---the Lord Jesus Christ? (John 17:3). 

********************************************************************************************************************************

Bible  Counsel - Section B

An  Impossible  Thing

"It is impossible for those who were once enlightened, and have tasted (clearly heard) of the heavenly gift, and were made partakers of the Holy Spirit (being awakened by God ---'quickened' and learning of the truth of it), and have tasted the good Word of God, and the powers of the world to come (eternal issues), if they shall fall away (reject it), to renew them again unto repentance;  seeing they crucify to themselves the Son of God afresh (rebellion), and put Him to an open shame."   - Hebrews 6:4-6.

*************************************************************************************************************************************

A songwriter has said: "If I gained the world but lost the Savior, were my life worth living for a day? Could my yearning heart find rest and comfort in the things that soon must pass away? If I gained the world but lost the Savior, would my gain be worth the toil and strife? Are all earthly treasures worth comparing with the gift of God, eternal life?"  -Echoes Of Grace Hymn.  The Word of God says: "...the gift of God is eternal life through Jesus Christ our Lord" (Rom.6:23). 

~~~~~~~~~~~~~~~~~~~~~~~~~~~~~~~~~~~~~~~~~~~~~~~~~~~~~~~~~~~~~~~~~~~~~~

Vain is the thought of man

To merit heaven by prayer;

Tis only Jesus' precious blood

Can give admission there.

Could ceaseless prayers ascend,

Could tears forever flow,

The soul were still unblest, unsaved,

And peace could never know.

But faith's one look at Christ

Expiring on the tree ---

One heart-believing glance at Him

Can set the sinner free.

None can without the blood

Of Jesus be forgiven;

'Tis resting on the blood alone

That fits the soul for heaven.

- LITTLE FLOCK HYMN -

The Spiritual Application Of Blood

Dear friend: 

       As to your inquiry, the Bible does not give us a simple statement of how blood cleanses, but we can understand much from what is given. The cleansing power of the blood is one of the many mysteries not fully explained, and quite beyond our finite minds, though we can see the spiritual truth of it. 

       We know that the "life of all flesh is in the blood" (see Leviticus 17 & Hebrews 10). In the Old Testament the blood of "clean" animals was poured out on the altar (as a covering of sin) as a type of the real sacrifice to come, which was Christ. Note in Genesis 9 and Deuteronomy 12 that blood is life, so Christ---the Holy One, must shed His holy blood (life) to make the real atonement (that is reconciliation). 

       The Lord Jesus poured out His life for us on the Cross (see Mt. 26:28 & Heb. 9:22). It was not enough that He died to bear the judgment of our guiltiness, but that His precious blood which was pure and not tainted by sin, must be shed for our cleansing. God saw the pureness of Christ spilled out for sin. I believe that is the essence of it. We ought to apply that blood, or appropriate it by faith to ourselves by repentance, esteeming His suffering, and giving thanks for His sacrifice (pouring out His life in the flesh). Believers are washed from the ruin (or stain) of sin, not just forgiven. The saints of God (sanctified ones) have thus a perfect standing of holiness in Christ (though we are not perfect in our walk due to the old nature which remains in us in this world). God says His saints are His holy children, therefore He exhorts us to be holy in our walk.

       A man might give his life for another person, though it could not save a soul, for no other man could cleanse us of sin, for all men have sinful natures and there is no pureness in man. Only Christ, who was without sin and was God in the flesh, could do that. We need to then apply (own) that blood for our cleansing before God. The salvation of God is IN Christ, not in just following His teachings. Have you received Him as your Savior and Lord of your life?  

       I hope this helps, but let me know if you have more specific questions, my friend. This is just my present thoughts on the subject.

- Yours by grace, R. L. D:  RL05: 9/03; add: 07/18