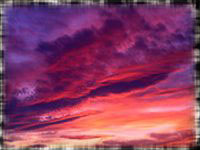 ************************************

CLICK A TITLE FOR  MAIN  PAGES

******************

~~~~~~~~~~~~~~~~~

SOME MESSAGES

Institute For Creation

 Research (what honest

   scientists are saying)

ESSENTIAL  QUESTION  

Are you  redeemed and assured  of Heaven? 

One can know.  Study this page and the Feature pages listed to find answers, and then pray to God to show you.  See the Gospel in Brief below on this page. .   

Redemption speaks  of being  rescued (saved) and reconciled to God, who paid a great price for us; and it tells of great blessings in Christ, and eternal hope with Him and in His glorious reign as "King of kings, and Lord of lords".  

Redemption Way is about  heaven and hell;  also salvation of the soul;  assurance of eternal life; blessing;  judgments;   man's course;   the Lord's sacrifice, kingdom reign, glory, and purposes, etc.  Such papers are posted here at times.  Contact the Site Manager for further information on these subjects.  

"He that believeth on the Son hath everlasting life;  and he that believeth not the Son shall not see life, but the wrath of God abideth on him" (John 3:36)  

~~~~~~~~~~~~~~~~~~~~~~~~~~~~~~~~~~~~~~~~~~~~~~~~~~~~~~~~~~~~~

THE  GOSPEL IN   BRIEF

Understanding The Blessing

A  Few  Verses  To  Consider:  God is holy (Psa.145:17),  and no sin can  come into His presence (Hab. 1:13).   Man is born in sin so needs a new (spiritual) birth  (Psa. 51:5; John 3;  Rom.3;  Rom. 5:12;  Rom.10), and he must realize that  (Lev. 10:10; I Cor. 2: 14;  Eph. 2:3).  Christ died for the un-godly (Rom.5: 6-8), rose again (I Cor. 15: 3-4),  and if one truly believes on the Lord Jesus Christ he shall be saved from all sin (Acts 16: 27-34; Heb. 10:17- 23).  There is no condemnation to them who are in Christ Jesus (Rom.8:1),  and He that possesses the Son of God is sealed by the Holy Spirit and now possesses eternal life (John 3:16, 36; I John  5: 11-13).  Isn't that nice to know?  Does the reader truly know God's Son ---the Lord Jesus Christ? (John 17:3). 

********************************************************************************************************************************

Bible  Counsel - Section B

An  Impossible  Thing

"It is impossible for those who were once enlightened, and have tasted (clearly heard) of the heavenly gift, and were made partakers of the Holy Spirit (being awakened by God ---'quickened' and learning of the truth of it), and have tasted the good Word of God, and the powers of the world to come (eternal issues), if they shall fall away (reject it), to renew them again unto repentance;  seeing they crucify to themselves the Son of God afresh (rebellion), and put Him to an open shame."   - Hebrews 6:4-6.

*************************************************************************************************************************************

A songwriter has said: "If I gained the world but lost the Savior, were my life worth living for a day? Could my yearning heart find rest and comfort in the things that soon must pass away? If I gained the world but lost the Savior, would my gain be worth the toil and strife? Are all earthly treasures worth comparing with the gift of God, eternal life?"  -Echoes Of Grace Hymn.  The Word of God says: "...the gift of God is eternal life through Jesus Christ our Lord" (Rom.6:23). 

~~~~~~~~~~~~~~~~~~~~~~~~~~~~~~~~~~~~~~~~~~~~~~~~~~~~~~~~~~~~~~~~~~~~~~

A VERY SAD TRUE STORY

ONCE A DISCIPLE

"...many of His disciples went back, and walked no more with Him" (John 6:66)

[Though one might be only a disciple (follower) and not yet a real "born again" believer in Christ (John 3:3),  there is a measure of blessing in seeking and following after God 

("them that honor Me, I will honor").   One might feel like giving up in his course of following the teachings of Jesus and close the door of opportunity, but one ought to consider the result ---perhaps no more care and mercy by God along one's pathway; no hope at all for eternal blessing when one dies, and with only condemnation to face. Following after the Lord concerns this life, not eternity, so one needs to consider their end. What can it hurt to follow Jesus? What can it hurt to honor Him? It is a better life than going on alone, and one may come to personally know Him ---whom to know is "life eternal" (see John 17:3; 2 Tim.1:12; 1 John 5: 11-13).  God said: "ye shall seek Me, and find Me, when ye shall search for Me with all your heart" (Jer.29:13).  God is looking for serious seekers. See the letter and response here below.  - R. DeWitt, 9/08; RL6-g]  

- LETTER FROM A SEEKER WHO IS QUITTING HIS QUEST - 

                                                                                                                            3/05

Hello ______:

"I'm afraid that my ability to follow has all but fizzled away. For years I have been asking God to come into my life, to show himself to me in any way he wants that will assure me that he is there. I have never felt his presence and doubt I ever will. I am not very confident that he even exists." 

[My dear friend, let me first say: Satan wants you to give up, but God doesn't. Who will you listen to?  You said you want God to come into your life, but do you want His salvation?   THAT IS THE MAIN ISSUE.   Many believe there is a God ---even devils do (James 2:19), but salvation is IN the Lord Jesus Christ.  Will you receive Him as your Savior, or go on doubting and denying? Have you read Hebrews 11 & 12? - RLD]

"The more evil I see or hear about, the less confident I am. There is so much hate in this world it's [delete] ridiculous. Every time you turn on the TV or radio or read the paper, all you see is selfish hate....especially when it comes to children. Every day children are getting abused, abducted and killed. When I learned about the death of Jessica L.,  I feel like I just snapped inside. This innocent, beautiful little 9 year old girl did not deserve what happened to her....NO CHILD does. Where was god, my friend, where was god?"  

[John, God is always watching, and He is waiting for all people to turn to Him by faith. If they don't they will suffer in this condemned world. He knows the end from the beginning, and what each soul will do, as the Bible shows. Many blame God for sin and not giving man a perfect world ---but He did give that in the beginning, you know. Instead of blaming Satan and their own sinful soul, they like to blame God and reject Him. This world is condemned and suffering because of sin and man's natural sinful nature, and if it was made perfect and lovely, the natural sinful souls still would not bow to God, so could not be saved. People in general naturally don't really want God's salvation and remedy, so evil prevails. God will not force salvation on one. As I have said before, there will be a perfect world one day when the Lord Jesus returns to reign, but then where will you be my friend? Rejecting God and blaming Him will not cleanse your soul. God is waiting. Will you receive His Son for salvation ---see John 3:35-36.   -RLD] 

"The god that the bible speaks of is supposed to be all powerful and supposedly knows every move we will make before we make it.  [delete] this is supposed to be a god of love, yet he allows scumbag, rotten, [delete] people like the loser who killed Jessica to rome free to hurt anyone he choses. Why wont god kill all those [delete] and let the children live in peace."

[John, you speak about God, but I hear no thought of His beloved Son. The Bible is clear that if we will not receive His Son we will have no part in God, for He is holy --pure (note 1 Jn. 5:10-12). We ought to have a humble, fearful, and respectful approach to our Creator, rather than make demands. The world is full of evil and all sin and ruin, but one must be saved from sin, not pick a fight with God who wants to rescue fallen man ---IF one will yield. He knows what He is doing and will restore the world to righteousness after this time of trial, but now wants to save souls who will bow and come to Him in Christ (see John 14) . -RLD]

"I dont know why I ever took my small kids to sunday school and told them to pray. If there is a god, I dont think he is very concerned with what is right and decent in this world. Its just too much for me anymore and I'm tired from trying. I think the only one who can protect my kids is me. I am sorry for dumping on you, Robert. You were just in my line of fire. I wish you well. - John." 

[You see something of the tragedy and effect of sin, dear friend, but you need to see the love of God and His mercy and grace to all who will receive it; 

even little Jessica may have been allowed an escape from this failing world to Heaven. Read all of the Gospels in the Bible ---especially by the Apostle John. God delivered up His beloved Son to suffer and die for our natural sins, and many do not appreciate it. Why deprive your children from knowing the Lord? Can you really protect them, and also ensure their salvation when they die? I will continue to pray for you, John, and I encourage you to keep in touch with me to sort out your thinking.   - Ever in Christ, Robert DeWitt ] 

******************************************************************************************************