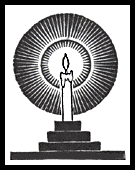 ....for Christian guidance and help; and sources for dependable books and material for children, youth, and adults.  The sources below have been found to be sound and dependable for the Christian faith.  If thought otherwise, feel free to advise Biblecounsel. 

 *   Bible Truth Publishers -- Write to P.O. Box 649, Addison, IL 60101, and explain your interest or need  for Christian history, Bible ministry, various Bibles, Bible books, Gospel papers for distribution, Christian and Assembly aides;  catalogue; calendars, etc.. Telephone: (630) 543-1441.  E-mail:  www.BTPorders@cs.com.  

IF INTERESTED, ASK HERE ABOUT SOUND CHRISTIAN ASSEMBLIES near to you that value "all the counsel of God".

*   Institute For Creation Research -- Visit www.icr.org  and see what honest Godly scientists are saying about Life, Creation, our Creator, etc..  This is very helpful, though not noted as a source  for  Bible studies or other biblical issues.  

*   Whose Faith Follow -- See this comprehensive web site of sound ministry:  www.whosefaithfollow.org  

*    Our Daily Bread --  Inspiring thoughts for each day which honors our God:   www.odb.org   -click Read Now 

~~~~~~~~~~~~~~~~~~~~~~~~~~~~~~~~~~~~~~~~~~~~~~~~~~~~~~~~~~~~~~~

 - Bible Counsel:  SECTION  G  

Front Page

Redemption Way

Church Truth

Spiritual Life

General Ministry

Special Thoughts

Site Manager