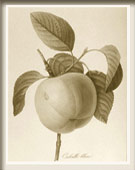 God says: "...the fruit of the Spirit is love, joy, peace, long- suffering, gentleness, goodness, faith,.." (Gal.5:22)

-----------------------------------

WHAT  IS  ONE  SEEKING?

Our spiritual life will be in 

direct  proportion to the place we give the Lord Jesus Christ  in  our heart and daily experience.

****************************************

See  Also At

FRONT PAGE

God's Plan

Gospel

New Believers

Christian Assembly

History

Bible Truth Publishers

Trials & Blessings

Practical Thoughts

Christian Path

The Gathering

Circles Of Devotion

Bible Fundamentals

Worship

- Bible Counsel: Section D

 SIN AND SINS      

Perhaps one might not realize the difference between SIN AND SINS as shown in the Word of God; and it seems important to see the difference to help in understanding our nature as fallen Beings before our Holy God.

Let us meditate on this distinction by noting what God says about it. Initially we need to know: "all have sinned and come short of the glory of God" (Rom. 3:23). We need to see as God says that we are a fallen race ---people (Gen. 2 & Gen. 3); and thus we sin and indulge self by our nature. Some pro-fessing Christians speak of 'sinless perfection' since they began believing about the Lord Jesus, but that is the deceit of Satan to make us think all is well. WE WILL ALWAYS HAVE THE FLESH (natural self-serving desires) while yet in this world!  

The exhortation of God to the "born again" saints (as John 3 and 1 Jn. 3:9) is to not live and act in the flesh (carnality), which mankind is inclined to do (1 Cor. 3:3), for we are thus dishonoring God and will FORFEIT MUCH BLESSING now, and for eternity at the "judgment seat of Christ" in Heaven (2 Cor. 5:10). The "born again" believer has a spiritual birth and must see his/her place before God and walk and live in holiness (Rom. 8:4; Rom. 10:3; Eph. 4:17). Such a spiritual state means that one has owned ---CONFESSED their sinful nature and received God's salvation and cleansing by RECEIVING the Lord Jesus into their heart; then we are called to walk in holiness to honor God. That is not sinless perfection in our walk (which must be judged daily) to keep us honoring God, but speaks of our STANDING before our Creator-God. - R. DeWitt --from Biblecounsel.net: Rd; 03/2020. 

 [NOTE: One might well see:  Worship & Worshipping on BC page: F 15]

~~~~~~~~~~~~~~~~~~~~~~~~~~~~~~~~~~~~~~~~~~~~~~~~~~~~~~~~~~

An invitation is extended here also to all who are lonely, depressed;  and those needing peace and assurance for life with blessings, to write to the Site Manager for some help at:   

aninterface@hotmail.com.  God is love and wants to bless you now and for eternity.  Learn of His love in His Word (especially in John 3:16), and write here for any help you wish.

OTHER  SUBJECTS

Contact the site manager if you would like papers on specific subjects of spiritual life sent to you,  such as: holiness;  meaning of life;  God's will;  maturity;  dependence; times of trouble;  the wiles of Satan;  worship;  blessings;  charity;  etc.  What is your interest?  We may have a helpful word on that ---or not.   See also the pages listed herein and there might be something available to interest you.

THE GOSPEL

How To Be Saved

REASONS TO REJOICE

Real believers In Jesus Christ have every reason to "rejoice in the Lord always" (Phil. 4:4):

a) because we have been "bought with a price" (1 Cor. 6:20) - BOUGHT for eternity;  

b) because we are "redeemed...with the precious blood of Christ" (1 Pet. 1:18-19) - BROUGHT into the Kingdom;

c) because He has "blessed us with all spiritual blessings" (Eph. 1:3) - BLESSED beyond measure;  

d) because we are "kept by the power of God" (2 Pet. 1:5) - BOUND with cords of love ;  

e) because He said "I will never leave thee nor forsake thee" (Heb. 13:5) - BELOVED forever;  

f) because we "shall be caught up" (1 Thess. 4:17) - BORNE all the way to Heaven;

for then we shall "live together with Him" always in peace and joy in our heavenly Father's house 

(1 Thess. 5:2010)   - RLD: Sd-w; 2012.  

~~~~~~~~~~~~~~~~~~~~~~~~~~~~~~~~~~~~~~~~~~~~~~~~~~~~~~~~~~~~~~~

A MINISTRY OF SUFFERING

Upon much observation and experiences there seems to be truly a 'MINISTRY OF SUFFERING' in the world which one has pondered for many years now; which speaks also of the testimony manifested by certain saints of God in various ways ---in times of sickness, trials, and troubles, etc.  Consider the experiences around us and people we meet who trust God and yet have a great burden to bear.  It can be most inspiring to observers for better understandings and ways and manners for us.  In the face of great burdens and/or much suffering some saints are found praising the Lord and thankful for His love and care for them; and so often reaching out to encourage others ---which often awakens many to see their own situation is not as intolerable as they thought.

One wonders if this is not also what our God means for all of us too in I Corinthians 13, and let us consider also 1 Corinthians 12 ---and verses 28-31 about "helps" and "miracles", etc. somewhat. Let us think upon sufferings as in Romans 8:18; 2 Cor. 1:5-7; Phil. 1:29; Col.1:11; Heb. 2:10; James 5:10 also. Are we as saints of God willing to suffer for Christ's sake and without complaining? Our God truly cares that we suffer, but we are also His "instruments" (Romans 6:13) for His good to His people.    --RLD: Sd; 01/2021.

~~~~~~~~~~~~~~~~~~~~~~~~~~~~~~~~~~~~~~~~~~~~~~~~~~~~~~~~~~~~~~

PRAYERFUL  THOUGHTS TO SHARE

​Life at best is very brief, like the falling of a leaf;

Like the binding of a sheaf --be in time!

Fleeting days are telling fast that the line will soon be cast;

And the fatal line be past --be in time!

Fairest flowers soon decay, youth and beauty pass away;

Oh, you have not long to stay --be in time!

While God's Spirit bids you come, sinner, do not longer roam!

Lest you seal your hopeless doom --be in time!

Time is gliding swiftly by; death and judgment both draw nigh,

To the arms of Jesus fly --be in time!

Oh, I pray you count the cost, ere the fatal line be crossed,

And your Christless soul be lost --be in time!

Sinner, heed the warning voice;  make the Lord your happy choice,

Then all Heaven will rejoice.  Be in time!

Come from darkness into light, from the way that seemeth right;

Come and start for Heaven tonight.  Be in time!

Be in time...be in time...while the voice of Jesus calls you, be in time!

If in sin you longer wait, you may find no open gate;

And your cry be 'just too late!'  Be in time!

-Echoes Of Grace Hymn-

_______________________________________________________