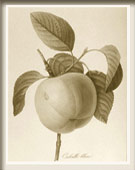 God says: "...the fruit of the Spirit is love, joy, peace, long- suffering, gentleness, goodness, faith,.." (Gal.5:22)

-----------------------------------

WHAT  IS  ONE  SEEKING?

Our spiritual life will be in 

direct  proportion to the place we give the Lord Jesus Christ  in  our heart and daily experience.

****************************************

See  Also At

FRONT PAGE

God's Plan

Gospel

New Believers

Christian Assembly

History

Bible Truth Publishers

Trials & Blessings

Practical Thoughts

Christian Path

The Gathering

Circles Of Devotion

Bible Fundamentals

Worship

- Bible Counsel: Section D

 SIN AND SINS      

Perhaps one might not realize the difference between SIN AND SINS as shown in the Word of God; and it seems important to see the difference to help in understanding our nature as fallen Beings before our Holy God.

Let us meditate on this distinction by noting what God says about it. Initially we need to know: "all have sinned and come short of the glory of God" (Rom. 3:23). We need to see as God says that we are a fallen race ---people (Gen. 2 & Gen. 3); and thus we sin and indulge self by our nature. Some pro-fessing Christians speak of 'sinless perfection' since they began believing about the Lord Jesus, but that is the deceit of Satan to make us think all is well. WE WILL ALWAYS HAVE THE FLESH (natural self-serving desires) while yet in this world!  

The exhortation of God to the "born again" saints (as John 3 and 1 Jn. 3:9) is to not live and act in the flesh (carnality), which mankind is inclined to do (1 Cor. 3:3), for we are thus dishonoring God and will FORFEIT MUCH BLESSING now, and for eternity at the "judgment seat of Christ" in Heaven (2 Cor. 5:10). The "born again" believer has a spiritual birth and must see his/her place before God and walk and live in holiness (Rom. 8:4; Rom. 10:3; Eph. 4:17). Such a spiritual state means that one has owned ---CONFESSED their sinful nature and received God's salvation and cleansing by RECEIVING the Lord Jesus into their heart; then we are called to walk in holiness to honor God. That is not sinless perfection in our walk (which must be judged daily) to keep us honoring God, but speaks of our STANDING before our Creator-God. - R. DeWitt --from Biblecounsel.net: Rd; 03/2020. 

 [NOTE: One might well see:  Worship & Worshipping on BC page: F 15]

~~~~~~~~~~~~~~~~~~~~~~~~~~~~~~~~~~~~~~~~~~~~~~~~~~~~~~~~~~

An invitation is extended here also to all who are lonely, depressed;  and those needing peace and assurance for life with blessings, to write to the Site Manager for some help at aninterface@hotmail.com.  God is love and wants to bless you now and for eternity.  Learn of His love in His Word (especially in John 3:16), and write here for any help you wish.

OTHER  SUBJECTS

Contact the site manager if you would like papers on specific subjects of spiritual life sent to you,  such as: holiness;  meaning of life;  God's will;  maturity;  dependence; times of trouble;  the wiles of Satan;  worship;  blessings;  charity;  etc.  What is your interest?  We may have a helpful word on that ---or not.   See also the pages listed herein and there might be something available to interest you.

THE GOSPEL

How To Be Saved

REASONS TO REJOICE

Real believers In Jesus Christ have every reason to "rejoice in the Lord always" (Phil. 4:4):

a) because we have been "bought with a price" (1 Cor. 6:20) - BOUGHT for eternity;  

b) because we are "redeemed...with the precious blood of Christ" (1 Pet. 1:18-19) - BROUGHT into the Kingdom;

c) because He has "blessed us with all spiritual blessings" (Eph. 1:3) - BLESSED beyond measure;  

d) because we are "kept by the power of God" (2 Pet. 1:5) - BOUND with cords of love ;  

e) because He said "I will never leave thee nor forsake thee" (Heb. 13:5) - BELOVED forever;  

f) because we "shall be caught up" (1 Thess. 4:17) - BORNE all the way to Heaven;

for then we shall "live together with Him" always in peace and joy in our heavenly Father's house 

(1 Thess. 5:2010)   - RLD: Sd-w; 2012.  

~~~~~~~~~~~~~~~~~~~~~~~~~~~~~~~~~~~~~~~~~~~~~~~~~~~~~~~~~~~~~~~

An Understanding Of Worship

  [Letter adapted here on ministry to a Christian friend who inquired about worship] 

    Yes, worship is important as you suppose, and God is seeking worshippers (John 4:23-24). Worship is by the saints as a "holy priesthood" --1 Pet. 2, and must never be allowed to become a ritual or stage show performances by certain ones. It is THE HEART in communion with God! The only ordinance given for collective worship in local assemblies in the world, is the Lord's Supper by "born again" saints in the scriptural order on the Lord's Day (Acts 20:7), the day of resurrection ---a new beginning in contrast with the Sabbath day for that creation beginning. It is at the Lord's Table (note Mark 14:22-26; 1 Cor. 11:23-29). We also can each worship individually in our heart at all times, and in special gatherings of fellowship at times for singing praises and prayers, as in homes or around a camp fire, etc. 

  One should appreciate that God by the Holy Spirit indwells each real believer as in God's human temple (John 14:23; 1 Cor. 3:16; 1 Cor.6:19-20; 2 Cor.6:16). He also dwells among the saints He gathers in the local assembly (Matt.18:20; Luke 22:19-20; John 12:26; 1 Cor. 10: 16-17; 1 Cor.11:23-29). There is, therefore, individual and collective worship.

  If a church group has devised a formal ritual and ceremony out of the simple act of collective worship, as you mentioned, and does not allow the quiet devotion in "remembrance" of the Lord, it is a shame and ought to be brought to the attention of the Overseers there. Worship in a scriptural assembly is not preaching, entertainment, activities, innovations, etc.; and it is not only praying audibly with thanksgiving for blessings ---which is precious, but also individual exercise to pray and give thanks privately, share Bible readings, give out a song for all the "holy and royal priesthood (1 Jn. 5 & 9 to sing, etc.  

  The supper needs to be at the Lord's table, and one ought to see the distinction between the table and the supper. Essentially the table is the gathering place of saints in collective testimony as God-given, with obedience, humility and honor, and the supper there speaks of devotions. I can speak more on that later, which recognizes that while the assembly is asked by the Lord to remember Him in a collective way for His sacrifice and death for us as saints, each one needs to thank Him, praise and meditate in our hearts for all His goodness to us individually, as well as collectively. We must not legislate worship for others, but the assembly always has a responsibility regarding the universal testimony.  

  The local assembly should make provision for worship in the manner as the Lord requested for the church, and be sure it is scriptural. You and I also need to have our own communion in secret. We should remember that we can praise the Lord at all times and rejoice with Him in our 'closet', as it were (Matt.6: 5-7). Songs of praise should be to God with thanksgiving and devotion, not just words and a nice melody, and not with thoughts of ourselves and our interests, but exalting the Lord. Collective worship according as shown in the Epistles is the Lord's supper at His table, with all the gathered saints sitting around it for a quiet time of meditation and devotion. 

  Be sure you are in a scriptural assembly, my friend, in accordance with God's purpose for the church, rather than a gathering by some Christians after certain ideologies, an organization, and activities and interests of men. One needs to know the origin of the fellowship they are with. We ought to be expressing the truth of the "one body in Christ" worldwide (Rom.12; 1 Cor. 12; etc.).  

  I hope these few thoughts will help. If you have further questions or concerns please write me in confidence (and not that I know all things, for I do not); and visit the Bible Counsel site monthly for some thoughts, ministry, and words of encouragement ---see (www.biblecounsel.homestead.com). Look up always!

  - Sincerely in Christ forever, Robert DeWitt:  SL02;  12/2008; add: 04/2021.  

ooooooooooooooooooooooooooooooooooooooooooooooooooooooooooooooooooooooooooooooooooooooo