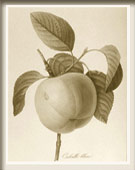 God says: "...the fruit of the Spirit is love, joy, peace, long- suffering, gentleness, goodness, faith,.." (Gal.5:22)

-----------------------------------

WHAT  IS  ONE  SEEKING?

Our spiritual life will be in 

direct  proportion to the place we give the Lord Jesus Christ  in  our heart and daily experience.

****************************************

See  Also At

FRONT PAGE

God's Plan

Gospel

New Believers

Christian Assembly

History

Bible Truth Publishers

Trials & Blessings

Practical Thoughts

Christian Path

The Gathering

Circles Of Devotion

Bible Fundamentals

Worship

- Bible Counsel: Section D

SPEAKING  OF  SPIRITUAL  LIFE

When we speak of "spiritual life" we are referring to that life of God -awareness, as contrasted with physical and carnal-awareness.  It concerns worship; devotion; growth and maturity; trials; peace and joy; communion; holiness; charity; the Lord's glory, and praise, etc. If one is alive unto God by faith in the Lord Jesus Christ, that one may be full of faith and devotion to Christ, moderately faithful, or shallow in faith.  It is all about faith and maturity for a child of God, and we hope faithful readers will learn to live closer to the Lord and enjoy communion with Him.

An invitation is extended here also to all who are lonely, depressed, and needing peace and assurance for life with blessings, to write to the Site Manager for some help at aninterface@hotmail.com.  God is love and wants to bless you now and for eternity.  Learn of His love in His Word, and write here for any help you wish.

OTHER  SUBJECTS

Contact the site manager if you would like papers on specific subjects of spiritual life sent to you,  such as: holiness;  meaning of life;  God's will;  maturity;  dependence; times of trouble;  the wiles of Satan;  worship;  blessings;  charity;  etc.  What is your interest?  See also the pages listed herein.

 ooooooooooooooooooooooooooooooooooooooooooooooooooooooooooooooooooooooooooooooooooooooo

THE GOSPEL

How To Be Saved

A  CREATOR  TRUTH

[Reply to one about thoughts of God]

        Your thoughts in writing of some "doubts about a Creator-God", dear friend, as the Holy Bible tells us about, is at least a honest query, and may very well be a "quickening" (awakening) by the Spirit of God, for you to begin to KNOW how to understand and believe beyond what one hears from many voices. There will be many voices drawing you to atheism, and Holy Scripture shows there is an enemy in the spirit world (Satan) who seeks our ruin and deceives man. Since you seem to have come to realize that there is a purpose in life and are at least pondering a creator, I trust your will is a sincere desire to know God and His "...so great salvation" for man (see Hebrew 2:3 in your Bible). Know too that as a saying goes: "a mind persuaded against it's will is of the same opinion still"; so set your heart on being fully persuaded of our Creator-God, and keep reaching out for truth, and listen to that urging of God to believe His promises, and He will teach you what is true in time. Various thoughts of man should not be regarded above our heart, and we need to value God's Word to man.  

       We MUST come to God by faith and obedience to His immutable Word, and that one must first believe there is a God or else all discussion is irrelevant. If looking at this magnificent universe and the orderly, beautiful and functional earth, and all the genius of life, and man's wondrous form and mind, does not convince us that a superior mind created it, then it will be as God says: SATAN HAS BLINDED THE MINDS OF THEM WHO CHOOSE TO NOT BELIEVE (see 2 Corinthians 4:4; John 3:12; John 6:64; John 8:24; etc.). A negative mind-set toward our Creator, will seal one's eternal fate to condemnation forever, when he/she leaves this world as God fore-warns us. As science well knows: "no energy is lost --it just moves on"; and our soul is created energy with a mind in a physical body. We surely will face eternity in some place, which God has told us about in His "Word of Truth" (the Holy Bible preserved for us). You might visit John 1; John 3; John 14 in a sound Bible like the King James Version, to see what the Holy Spirit will say to you.  

    Please feel free to contact me again if you have interest in the Word of God and eternal life. I will pray for you.   - Robert DeWitt: GL25-r; 03/18

*******************************************************************************

THE VOICE OF JESUS

I heard the voice of Jesus say,

"Come unto Me and rest;

Lay down, thou weary one, lay down

Thy head upon My breast."

I came to Jesus as I was,

Weary, and worn, and sad;

I found in Him a resting place,

And He has made me glad.

I heard the voice of Jesus say,

"Behold I freely give,

The living water ---thirsty one,

Stoop down, and drink and live."

I came to Jesus, and I drank

Of that life-giving stream;

My thirst was quenched, my soul revived,

And now I live in Him.

I heard the voice of Jesus say,

"I am this dark world's light:

Look unto Me, thy morn shall rise,

And all thy day be bright."

I looked to Jesus and I found

In Him, my Star, my Sun;

And in that light of life I'll walk

Till traveling days are done.

- Echoes Of Grace Hymns -

***********************************************************************************************************