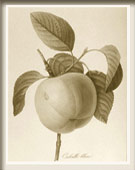 God says: "...the fruit of the Spirit is love, joy, peace, long- suffering, gentleness, goodness, faith,.." (Gal.5:22)

-----------------------------------

WHAT  IS  ONE  SEEKING?

Our spiritual life will be in 

direct  proportion to the place we give the Lord Jesus Christ  in  our heart and daily experience.

****************************************

- Bible Counsel: Section D

SPEAKING  OF  SPIRITUAL  LIFE

When we speak of "spiritual life" we are referring to that life of God-awareness, as contrasted with physical and carnal-awareness.  It concerns worship; devotion; growth and maturity; trials; peace and joy; communion; holiness; charity; the Lord's glory, and praise, etc. If one is alive unto God by faith in the Lord Jesus Christ, that one may be full of faith and devotion to Christ, moderately faithful, or shallow in faith.  It is all about faith and maturity for a child of God, and we hope faithful readers will learn to live closer to the Lord and enjoy communion with Him.

An invitation is extended here also to all who are lonely, depressed, and needing peace and assurance for life with blessings, to write to the Site Manager for some help at aninterface@hotmail.com.  God is love and wants to bless you now and for eternity.  Learn of His love in His Word, and write here for any help you wish.

OTHER  SUBJECTS

Contact the site manager if you would like papers on specific subjects of spiritual life sent to you,  such as: holiness;  meaning of life;  God's will;  maturity;  dependence; times of trouble;  the wiles of Satan;  worship;  blessings;  charity;  etc.  What is your interest?  See also the pages listed herein.

 ooooooooooooooooooooooooooooooooooooooooooooooooooooooooooooooooooooooooooooooooooooooo

SEEKING TO MARRY

Thoughts By R. DeWitt, 03/12

   Sometimes we hear of one who plans to marry, and say that the person of their affection is a Christian, but when one inquires further it is learned that the one of their interest only said he or she is a Christian. That ought to at least raise a "red flag" that it really needs to be qualified; but then: is the one seeking to marry, the best judge of that?

  If a professing Christian seeks to find a Christian spouse, that professor first needs to be sure his or her own belief is real and sound, and one is a "born again" Christian (carefully read John 3; John 14; 

1 Jn. 5:10-12); and be sure the other is also truly saved by faith in the Lord Jesus Christ. There are many followers after the Christian path who do not know the Lord Jesus as their Savior. They are just kind of religious and trying to conform to the Bible teachings and church doctrines, and have not the Holy Spirit. We have all known many sad cases where one married a "professor" of Christianity, who was not a real possessor of Christ; and the result was a very hurtful life or at least a great disappointment later.

  This brings us then to the need to understand salvation and the true Gospel message. One should talk to several faithful believers known as mature and sound Bible teachers; and one should seek their counsel about marriage and the gospel truth. Certainly sound Christian friends who know the person that one is interested in marrying, can speak about their knowledge and acquaintance.  

  This matter all speaks of A PERSONAL RELATIONSHIP with God's beloved Son ---the Lord Jesus Christ. If anyone does not show devotion to Christ in their daily conversation, and is not a worshipper with reality in their walk, and in regular church involvement, all their talk of a belief in God may fall short of truth. A simple question of how and when one became a Christian might provide a clue if they are truly IN Christ; but if a non-believer wants to marry a certain person, they might try to imitate a Christian, so one needs to be much in prayer and seeking all available resources.  

  Let us always pray for God's leading and ask the Lord Jesus to keep us from error, and make it clear to us if one is "born again" by the indwelling Holy Spirit through receiving of Jesus Christ as their Savior and Lord. – RLD: 03/12; SM18

**********************************************************************************************