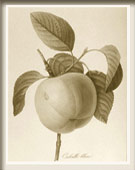 God says: "...the fruit of 

the Spirit is love, joy, peace, long- suffering, gentleness, goodness, faith,.." (Gal.5:22)

-----------------------------------

WHAT  IS  ONE  SEEKING?

Our spiritual life will be in 

direct  proportion to the place we give the Lord Jesus Christ  in  our heart and daily experience.

****************************************

- Bible Counsel: Section D

~~~~~~~~~~~~~~~~~~~~~~~~~~~~~~~~~~~~~~~~~~~~~~~~~~~~~~~~~~~~~~~~~~~~~~~~~~~~~~~~~~~~~~~~~~~~~

SPEAKING  OF  SPIRITUAL  LIFE

When we speak of "spiritual life" we are referring to that life of God-awareness, as contrasted with physical and carnal-awareness.  It concerns worship; devotion; growth and maturity; trials; peace and joy; communion; holiness; charity; the Lord's glory, and praise, etc. If one is alive unto God by faith in the Lord Jesus Christ, that one may be full of faith and devotion to Christ, moderately faithful, or shallow in faith.  It is all about faith and maturity for a child of God, and we hope faithful readers will learn to live closer to the Lord and enjoy communion with Him.

An invitation is extended here also to all who are lonely, depressed, and needing peace and assurance for life with blessings, to write to the Site Manager for some help at sojourning@charter.net.  God is love and wants to bless you now and for eternity.  Learn of His love in His Word, and write here for any help you wish.

ooooooooooooooooooooooooooooooooooooooooooooooooooooooooooooooooooooooooooooooooooooooooooooooooooooooooooooooooooo

OTHER  SUBJECTS

Contact the site manager if you would like papers on specific subjects of spiritual life sent to you,  such as: holiness;  meaning of life;  God's will;  maturity;  dependence; times of trouble;  the wiles of Satan;  worship;  blessings;  charity;  etc.  What is your interest?  See also the pages listed herein.

UNITY OF THE FAITH

[God beseeches His children to be "endeavoring to keep the unity of the Spirit in the bond of peace" -- Eph.4:3; and looking forward: "till we all come in the unity of the faith" - Eph.4:13. There is some difference between the "unity of the Spirit" and the "unity of the faith", and we would do well to meditate on them for our good and the Lord's glory.  - RLD, 8/04; add: 2/17]

In the first unity mentioned in Ephesians 4 the reference seems to be the responsibility of saints of God, as concerns "one mind" in conformity to the mind of God and our relationships, it appears. This speaks of having the right state of mind and heart, and being one in Christ in a spiritual way (verses 4-6) as of likemind, the same love, one accord, one mind (see Phil.2:1-4). This is because we are made members of the "one body in Christ" (see Rom.12; I Cor.12; etc.). It is like the reference to holiness in the Word, where God exhorts us: "be ye holy" in our state, and that because He gave us a holy standing in Christ before God (I Pet. 1:15-16; Heb.3:1; etc.). The "unity of the Spirit" is manifested in being one with all the saints we meet as one in Christ, which bond He says we ought to endeavor to keep for our mutual good, and certainly in accord with the Word.  

In the second reference to unity (Eph.4:13) God speaks of the faith in the context of His testimony, it appears. We ought to be showing forth unity now as we will in Heaven. He gave servants to the church to help guide "for the perfecting of the saints, for the work of the ministry, for the edifying of the body of Christ" (verse 12), in anticipation of that day when we all are together with Christ. As helpers together (verse 11), we need to maintain God's testimony and not allow divisions and dishonor to God in a worldwide fellowship. He goes on to say we should mature in Christ "From whom the whole body fitly joined together and compacted by that which every joint supplieth, according to the effectual working in the measure of every part, maketh increase of the body unto the edifying of itself in love" (verses 15-16). This refers much to God's testimony.  

Our individual and collective work should be for God's glory, and not for religious ideas we might have. The church is God's object and joy in this world. When we esteem unity of the faith, we may be moved to express unity of the Spirit. It is most pleasing to God when we regard the "one body in Christ", and thus seek that unity which binds us together; and we bring honor to God before the world and the heavenly host, when we show unity in the faith as a collective testimony. One should not mar His testimony by divisions and independency. Is this asking too much of us?

One was heard stating that God doesn't speak of unity of the truth, and that would be only due to the fact that the truth prevails regardless of our behavior, and certainly not that we should avoid unity in truth. We can keep a right spirit and faithfulness, thus keep or hold the faith, which will then be walking in truth (III John 4). God makes reference to unity of believers in many verses as He speaks of being together and acting as one in Christ, even as the saints will be one day above this life. - RLD

++++++++++++++++++++++++++++++++++++++++++++++++++++++++++++++++++++++++++++++++++++++++++++++++++++++++++