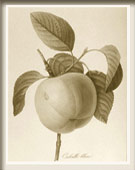 God says: "...the fruit of the Spirit is love, joy, peace, long- suffering, gentleness, goodness, faith,.." (Gal.5:22)

-----------------------------------

WHAT  IS  ONE  SEEKING?

Our spiritual life will be in 

direct  proportion to the place we give the Lord Jesus Christ  in  our heart and daily experience.

****************************************

See  Also At

FRONT PAGE

God's Plan

Gospel

New Believers

Christian Assembly

History

Bible Truth Publishers

Trials & Blessings

Practical Thoughts

Christian Path

The Gathering

Circles Of Devotion

Bible Fundamentals

Worship

- Bible Counsel: Section D

SPEAKING  OF  SPIRITUAL  LIFE

When we speak of "spiritual life" we are referring to that life of God----awareness, as contrasted with physical and carnal-awareness.  It concerns worship; devotion; growth and maturity; trials; peace and joy; communion; holiness; charity; the Lord's glory, and praise, etc. If one is alive unto God by faith in the Lord Jesus Christ, that one may be full of faith and devotion to Christ, moderately faithful, or shallow in faith.  It is all about faith and maturity for a child of God, and we hope faithful readers will learn to live closer to the Lord and enjoy communion with Him.

An invitation is extended here also to all who are lonely, depressed, and needing peace and assurance for life with blessings, to write to the Site Manager for some help at aninterface@hotmail.com.  God is love and wants to bless you now and for eternity.  Learn of His love in His Word, and write here for any help you wish.

OTHER  SUBJECTS

Contact the site manager if you would like papers on specific subjects of spiritual life sent to you,  such as: holiness;  meaning of life;  God's will;  maturity;  dependence; times of trouble;  the wiles of Satan;  worship;  blessings;  charity;  etc.  What is your interest?  See also the pages listed herein.

THE GOSPEL

How To Be Saved

THOUGHTS OVER GRIEF AND LOSS

Ministry to a new Christian who needed to find peace.

Dear friend:

  For some time I have thought about writing to you, but hesitated as I felt inadequate to say anything. That is often what happens with people in times of sorrow, but truly there are many thoughts and prayers for you.

  There are some things one might say in a natural sense, but what we need most of all at a time like this is to personally consider the love and mind of God. He has given us His precious Word for that, and therein are the eternal issues.

  At such a time one feels many things all at once, but God says: "Be still, and know that I am God" (Psa.46:10). He is our Creator and He loves us, and He does all things well and according to His purposes. He never makes a mistake. There is "...a time to be born and a time to die"   

Eccl.3:1-2). The man --Job, said of his many troubles and great loss: "the Lord gave, and the Lord hath taken away; blessed be the Name of the Lord" (Job 1:21). Death comes in many forms and often at unexpected times, and God knows and understands our sorrow and our needs; and He cares, but His perfect plan will unfold concerning man and this world.  

  Thank God the severe part of grieving will pass. Certainly one feels heavy in heart, perhaps even devastated, but time will in fact heal the broken heart, as we all find, though one will always feel the loss. One might say: "It would not have happened if...", but all things are allowed or directed according to God's plan and purposes ---for as He says: "all souls are mine...". He is never early or late, and He knows the end from the beginning in ALL things. We need to always see GOD IN EVERYTHING and say: "Thy will be done" (Matt.26:42), as did the blessed Lord Jesus --God's beloved Son, when He suffered and died on the cross for our sins; and He arose  (as the saints of God also will to be forever with our Savior in the Father's house above this scene.

  We need to know God's love and peace (see Phil.4:7; Prov.23:26). He will keep one in perfect peace whose mind is stayed on Him (see Isa.26:3). How is that? Well, as we begin to see and think God's thoughts He makes us to "lie down in green pastures" (Psa.23; Rom. 5: speaking of a state of peace). The way is open through His Son, the Lord Jesus Christ (Rom.5:1-2), if one believes. God says: "But now in Christ Jesus ye who once were afar off are made nigh by the blood of Christ" (Eph.2:13). If one's hope and trust and fellowship is in Him, therein one will find peace. It is peace IN THE REDEEMER, not in His teachings or example, etc. We urgently need to receive the Lord Jesus as our Savior and lord of our life for real peace evermore.

  Read God's Word daily, dear one (beginning in the New Testament of our Holy Bible) and rest on His "exceeding great and precious promises" and be assured of His love (see John 3 and John 14 ---precious thoughts). God says: "the time is short", so may we trust in Jesus as Lord of our life while we have time here in this world. One day we will understand the mysteries more fully. Keep looking up! - R.L.D: SL03; 01/06; add 04/12

ooooooooooooooooooooooooooooooooooooooooooooooooooooooooooooooooooooooooooooooo

​MY DESIRE

'Lord, all my desire is before thee' - Psalm 38:9

By T. A. Powerscourt

Lord, let my heart still turn to Thee,

In all my hours of waking thought!

Nor let this heart e'er wish to flee,

To think, or feel, where Thou art not!

In every hour of pain or woe,

When nought on earth this heart can cheer,

When sighs will burst, and tears will flow,

Lord, hush the sigh, and chase the tear!

In every dream of earthly bliss,

Do Thou, dear Saviour, present be!

Nor let me dream of happiness

On earth, without the thought of Thee!

To my last lingering thought at night,

Do Thou, Lord Jesus, still be near,

And ere the dawn of opening light,

In still small accents wake mine ear!

Whene'er I read Thy sacred word,

Bright on the page in glory shine!

And let me say, 'This precious Lord

In all His full salvation's mine.'

And when before the throne I kneel,

Hear from that throne of grace my prayer;

And let each hope of heaven I feel,

Burn with the thought to meet Thee there

Thus teach me, Lord, to look to Thee,

In ev'ry hour of waking thought,

Nor let me ever wish to be,

To think or feel where Thou are not! 

Amen.

[Lady T.A.P was a good friend of J.N. Darby - circa 1800's]

ooooooooooooooooooooooooooooooooooooooooooooooooooooooooo