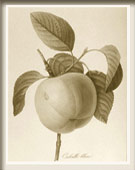 God says: "...the fruit of 

the Spirit is love, joy, peace, long- suffering, gentleness, goodness, faith,.." (Gal.5:22)

-----------------------------------

WHAT  IS  ONE  SEEKING?

Our spiritual life will be in 

direct  proportion to the place we give the Lord Jesus Christ  in  our heart and daily experience.

****************************************

- Bible Counsel: Section D

~~~~~~~~~~~~~~~~~~~~~~~~~~~~~~~~~~~~~~~~~~~~~~~~~~~~~~~~~~~~~~~~~~~~~~~~~~~~~~~~~~~~~~~~~~~~~

SPEAKING  OF  SPIRITUAL  LIFE

When we speak of "spiritual life" we are referring to that life of God-awareness, as contrasted with physical and carnal-awareness.  It concerns worship; devotion; growth and maturity; trials; peace and joy; communion; holiness; charity; the Lord's glory, and praise, etc. If one is alive unto God by faith in the Lord Jesus Christ, that one may be full of faith and devotion to Christ, moderately faithful, or shallow in faith.  It is all about faith and maturity for a child of God, and we hope faithful readers will learn to live closer to the Lord and enjoy communion with Him.

An invitation is extended here also to all who are lonely, depressed, and needing peace and assurance for life with blessings, to write to the Site Manager for some help at sojourning@charter.net.  God is love and wants to bless you now and for eternity.  Learn of His love in His Word, and write here for any help you wish.

ooooooooooooooooooooooooooooooooooooooooooooooooooooooooooooooooooooooooooooooooooooooooooooooooooooooooooooooooooo

OTHER  SUBJECTS

Contact the site manager if you would like papers on specific subjects of spiritual life sent to you,  such as: holiness;  meaning of life;  God's will;  maturity;  dependence; times of trouble;  the wiles of Satan;  worship;  blessings;  charity;  etc.  What is your interest?  See also the pages listed herein.

Manifesting Love God's Way

  It is always the mind of God that His redeemed children should each show love to other souls, which is not speaking of approval of their behavior, but being a Godly testimony (e.g. Luke 6:27-36; John 15:12; Rom. 13:10; 1 Jn. 3:10-18; 1 Jn. 4:8-21). The love of Christ in one should surely be manifest to all, and especially to saints of God (Gal. 6:10); and surely is also manifest to all people by lovingly speaking the Gospel message of Christ (as John 3:16).  

  One may not be able to walk the same course as a brother or sister in christendom for their various practices, choices, and associations (Amos 3:3), but if one is truly a brother or sister in Christ, then we should be glad to see them and help them as is possible. This does not approve having fellowship with one who is knowingly committing sin (Rom. 16:17-18; 2 Jn. 9-11; etc.). It requires judgment as to whether there is weakness with desire to learn and do well or not.  

  Within a scriptural gathering all the saints there ought to help each the other even as in a family; though when one is committing sin, that one must sit back from participation and be silent, or be set back by assembly overseers from participation thus. The holiness of God and the Lord's table requires care and guarding from any defilement. Restoration can be accomplished in time as Scripture provides when there is desire and recognized repentance.  

  It is not required by God to be gathered in a scriptural assembly, but there is a blessing for saints to meet on that ground, and be a part of a true collective testimony in unity in the world, as God intended for His church. Various Christian unions and organizations are seen gathering independently of God's order, though some may love the Lord Jesus as their Savior and Lord and are looking for His soon return, but have never been taught the truth of the Word about God's testimony in the world. Church truth is mostly unknown in various religious organizations, with their ceremonies, rituals, hierarchy, programs, activities, entertainment, and innovations, which is all that some Christians know. They need help! 

  Faithful believers can gain some understanding of a scriptural fellowship if they have interest, and may desire to be associated to also express the "one body in Christ", embrace "all the counsel of God", honor Him, and show forth "unity of the faith" by the "Word of Truth". There is no such thing in the Word as going to "the church of your choice", as is often said, and God intends that redeemed souls be part of the universal testimony in the world. This requires spiritual discernment, and many dear saints do not understand this, and we need to continue to seek their good.

  A real Christian may be ignorant of church truth in the Word of God, and be associated with some man-made Christian sect, or wandering, so the gathered saints in what we know as a scriptural church fellowship, might seek to be of some help (as Acts 18:24-26). That one may or may not receive it, but we have then done the right thing, and they must answer to God and not to us. Ignorance is allowed and understandable, but rebellion represents a closed mind. The faithful saints should not engage in debate or argumentation with Christians we meet, but graciously leave them to his or her choices; and should leave the door open and encourage them to contact the local assembly later if they desire. God is able to teach one and move them to seek assistance. One can read more on this universal fellowship from the Internet site at www.biblecounsel.net, and find Godly writings and referrals at BTP -- www.BibleTruthPublishers.com. 

 --R. DeWitt, SM17: 04/11; add 01/17 

~~~~~~~~~~~~~~~~~~~~~~~~~~~~~~~~~~~~~~~~~~~~~~~~~