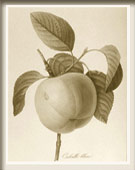 God says: "...the fruit of the Spirit is love, joy, peace, long- suffering, gentleness, goodness, faith,.." (Gal.5:22)

-----------------------------------

WHAT  IS  ONE  SEEKING?

Our spiritual life will be in 

direct  proportion to the place we give the Lord Jesus Christ  in  our heart and daily experience.

****************************************

See  Also At

FRONT PAGE

God's Plan

Gospel

New Believers

Christian Assembly

History

Bible Truth Publishers

Trials & Blessings

Practical Thoughts

Christian Path

The Gathering

Circles Of Devotion

Bible Fundamentals

Worship

- Bible Counsel: Section D

SPEAKING  OF  SPIRITUAL  LIFE

When we speak of "spiritual life" we are referring to that life of God----awareness, as contrasted with physical and carnal-awareness.  It concerns worship; devotion; growth and maturity; trials; peace and joy; communion; holiness; charity; the Lord's glory, and praise, etc. If one is alive unto God by faith in the Lord Jesus Christ, that one may be full of faith and devotion to Christ, moderately faithful, or shallow in faith.  It is all about faith and maturity for a child of God, and we hope faithful readers will learn to live closer to the Lord and enjoy communion with Him.

An invitation is extended here also to all who are lonely, depressed, and needing peace and assurance for life with blessings, to write to the Site Manager for some help at aninterface@hotmail.com.  God is love and wants to bless you now and for eternity.  Learn of His love in His Word, and write here for any help you wish.

ooooooooooooooooooooooooooooooooooooooooooooooooooooooooooooooooooooooooooooooooooo

OTHER  SUBJECTS

Contact the site manager if you would like papers on specific subjects of spiritual life sent to you,  such as: holiness;  meaning of life;  God's will;  maturity;  dependence; times of trouble;  the wiles of Satan;  worship;  blessings;  charity;  etc.  What is your interest?  See also the pages listed herein.

 ooooooooooooooooooooooooooooooooooooooooooooooooooooooooooooooooooooooooooooooooooooo

THE GOSPEL

How To Be Saved

​A BUILDER

Seeing that you make it according to the pattern

Thoughts by W. Porter - Adapted

Being a General Contractor, I was considering our purpose in life along the lines of a construction project. Think of it as the OWNER OF EVERYTHING --our Creator-God, coming to us and saying He'd like us to do a project for Him. He gives us a mind and certain abilities to figure out things, necessary tools to work with, time to fulfill His project requirements, and complete instruction as to how He wants the project done. 

When we have questions, and things don't seem clear to us as to what to do, He (our God) is only a "call" away, even though He has "gone away" for a while. He would like, of course, for things on His project to be done according to His specifications -- that's what the plans are for. 

I dare not take the liberty to change the plans to suit my particular taste. "See, saith He, that thou make all things according to the pattern shewed to thee in the mount," Heb 8:5. A similar thought is found at least 7 times in the Word of God -- Ex 25:9, 40; 26:30; 27:8; Num 8:4; I Chron 28:11; and Acts 7:44. Is it important to follow the plan?

This scene is a test of our willingness, diligence, and obedience. We are working with Someone else's things here (Luke 16:12). All has been provided for us. Like the hymn nicely puts it: "Naught that I have, my own I call; I hold it for the Giver." The day is coming when, as the Scripture above says, we will be given "that which is our own". When He comes to review your completed project, what will He find? 

May our gracious, yet holy GIVER, grant us grace to occupy in such a way "while He is coming" that He will find, after our review at the judgment seat, some "gold, silver, and precious stones" to show some worthwhile results from our time here, as Scripture shows!   He is worthy of all our labors, beloved brethren!     - W.P. --auth.sp

ooooooooooooooooooooooooooooooooooooooooooooooooooooooooooooooooooooooooooooooooooooo