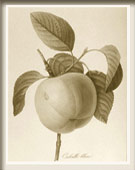 God says: "...the fruit of the Spirit is love, joy, peace, long- suffering, gentleness, goodness, faith,.." (Gal.5:22)

-----------------------------------

WHAT  IS  ONE  SEEKING?

Our spiritual life will be in 

direct  proportion to the place we give the Lord Jesus Christ  in  our heart and daily experience.

****************************************

- Bible Counsel: Section D

~~~~~~~~~~~~~~~~~~~~~~~~~~~~~~~~~~~~~~~~~~~~~~~~~~~~~~~~~~~~~~~~~~~~~~~~~~~~~~~~~~~~~~~~~~~~~

SPEAKING  OF  SPIRITUAL  LIFE

When we speak of "spiritual life" we are referring to that life of God-awareness, as contrasted with physical and carnal-awareness.  It concerns worship; devotion; growth and maturity; trials; peace and joy; communion; holiness; charity; the Lord's glory, and praise, etc. If one is alive unto God by faith in the Lord Jesus Christ, that one may be full of faith and devotion to Christ, moderately faithful, or shallow in faith.  It is all about faith and maturity for a child of God, and we hope faithful readers will learn to live closer to the Lord and enjoy communion with Him.

An invitation is extended here also to all who are lonely, depressed, and needing peace and assurance for life with blessings, to write to the Site Manager for some help at sojourning@charter.net.  God is love and wants to bless you now and for eternity.  Learn of His love in His Word, and write here for any help you wish.

ooooooooooooooooooooooooooooooooooooooooooooooooooooooooooooooooooooooooooooooooooooooooooooooooooooooooooooooooooo

OTHER  SUBJECTS

Contact the site manager if you would like papers on specific subjects of spiritual life sent to you,  such as: holiness;  meaning of life;  God's will;  maturity;  dependence; times of trouble;  the wiles of Satan;  worship;  blessings;  charity;  etc.  What is your interest?  See also the pages listed herein.

Constitution Of An Assembly

Questions About Christian Gatherings Becoming Scriptural Assemblies

By Robert DeWitt, 2008; add: 02/12

When we speak here of a Christian assembly it is to explain the essential difference between those who gather and those who "...are gathered" by the Spirit of God, as in Matthew 18:20 (and in KJV for clarity); and that which is a faithful local testimony and expression of the universal church in the world ---though individual believers therein are not perfect. There is no such thing as a church of "choice", as some Christians say. Actually, the word translated as church (kuriakos ---"pertaining to God", and originally just called "kirk" and later "church") seems to be the translators' choice from the Greek word: "ecclesia", which means assembly. It is presumed the translators made the change to Church to avoid confusion with a civil assembly. Thus we can understand it as that universal assembly of believers pertaining to God.

A question was raised by an interested believer as to how a group of Christians, not near to an established and godly Bible-only gathering, becomes a scriptural assembly. That is a good question and there are some fundamentals, but also it depends on circumstances which might be different in one place from another; and certainly the work must be of God. 

I would say a gathering of believers in a remote place could be a recognized scriptural assembly along these lines here, which is probably not a complete list, but are some basic considerations. More thorough information is available in other papers from Bibletruthpublishers.com, and here at this site:  

1. True believers found together in a place reading the Bible, who each desire to be associated and part of God's universal church testimony in the world, ought to seek unity (1 Cor. 12:25) ---for reception to the fellowship is not as a group, but by individual conviction, and also recognizing the revival as a work by God and not of men; and this testimony is intended to be of "one accord" in the truth from the beginning in Acts 2 and the Epistles, and functions now worldwide since the revival of AD 1827. 

2. It is helpful for believers to see and appreciate something of church truth and church history to understand how the recovery of God's purposes was set forth in the early 1800's out of the sectarian spirit that existed in the world ---which descended from the bondage of the RC religion of circa 500-1500 AD; and one need not know the history, but should not then act contrary to what the assembly must hold and cause dissention.

3. Each participant or applicant for fellowship, needs to be found as a true "born again" believer in Christ, who is devoted to Him, is baptized according to the Word, clear of evil, and stands apart from the various sectarian church groups and religious ideas, innovations, and doctrines; however any visitor should be welcome to come, learn, and sit back and observe 'til all can get acquainted and agree; thus having all "of one accord" in "unity of the faith" as enjoined by God.

4. A basic appreciation of the truth of the unity of "one body in Christ" worldwide is important, and the scriptural expression of that locally and elsewhere ---like Acts 2:41-42 and the Epistles. Everyone should not be expected to know all Scripture ---just not oppose it, and appreciate that as we will be one in heaven in holiness, so should we be now.

5. There ought to be basic understanding of what the universal (worldwide) fellowship should hold as essential truth for all as "one body in Christ" (Rom.12; 1 Cor.12; Eph.4 –KJV), though one may not be knowledgeable of all scripture.

6. Seeing the need to be of "one mind", "one accord", "together", "no schism", etc. as the Word tells us, is essential; which speaks also of honoring other assemblies in the same fellowship, accepting their judgments if true to the Word and not holding evil; and receiving visitors from them and by a recognized letter of commendation if not otherwise known, as was also done in the beginning of the Church.

7. Following the scriptural form of gathering, function, order and government, and not allowing religious ideas and innovations of men is important.

8. Seeking always to uphold the holiness of God and His honor and glory personally and in the fellowship should always be our desire.

9. Essential church truth must be maintained and the Word preached and taught, rather than religious ideas ---though we should allow conscience on non-essential subjects if not pressed on others; and one should always seek the good and unity of all. 

10. The Lord's table is spread in a new place with approval of assemblies and elders elsewhere among us for guidance; and believers might first meet together with other Christians in their home in prayer, study, and songs of praise until a scriptural assembly can be established, which allows a remembrance meeting (breaking of bread) and full unity with gathered saints elsewhere.

11. Showing the love of God to all, and seeking the good of every saint of God everywhere to go on well in the faith, should be our desire; though one should see the difference and not follow their independent path (note Amos 3:3; Phil. 2:1-2; 1 Jn. 1:3). 

12. Receiving other believers into the universal fellowship and at the Lord's table in the same manner; and not embracing or associating with evil, or the various sects and religious associations meeting on other ground, is expected (considering such as 2 John 09-11, etc.).

13. We surely should not expect perfection in any of us, but hold to the perfect mind of God for His testimony, purposes, and will among us.

14. In summary, we need to emphasize these important things for the good of all, and to distinguish between essential and non-essential things.

New assemblies should have close relationships with elders and such helpers in other established assemblies, which can feel a responsibility to encourage and care for the new gathering and help the dear ones there go on well, as the Lord leads. One should read the Epistles to appreciate God's mind for the fellowship; and consider such as 2 Timothy, chapters 2, 3, 4 to see the sad condition that developed among God's people in the course of time, which condition we must contend with and must judge also today. God's testimony is not about pleasing the flesh, but serving the Lord, keeping His Word, and helping His people in "unity of the faith" 'til our Lord comes for His "bride". 

- RLD: CF13