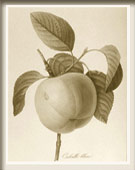 God says: "...the fruit of the Spirit is love, joy, peace, long- suffering, gentleness, goodness, faith,.." (Gal.5:22)

-----------------------------------

WHAT  IS  ONE  SEEKING?

Our spiritual life will be in 

direct  proportion to the place we give the Lord Jesus Christ  in  our heart and daily experience.

****************************************

- Bible Counsel: Section D

SPEAKING  OF  SPIRITUAL  LIFE

When we speak of "spiritual life" we are referring to that life of God-awareness, as contrasted with physical and carnal-awareness.  It concerns worship; devotion; growth and maturity; trials; peace and joy; communion; holiness; charity; the Lord's glory, and praise, etc. If one is alive unto God by faith in the Lord Jesus Christ, that one may be full of faith and devotion to Christ, moderately faithful, or shallow in faith.  It is all about faith and maturity for a child of God, and we hope faithful readers will learn to live closer to the Lord and enjoy communion with Him.

An invitation is extended here also to all who are lonely, depressed, and needing peace and assurance for life with blessings, to write to the Site Manager for some help at aninterface@hotmail.com.  God is love and wants to bless you now and for eternity.  Learn of His love in His Word, and write here for any help you wish.

ooooooooooooooooooooooooooooooooooooooooooooooooooooooooooooooooooooooooooooooooooooooooooooooooooooooooooooooooooo

OTHER  SUBJECTS

Contact the site manager if you would like papers on specific subjects of spiritual life sent to you,  such as: holiness;  meaning of life;  God's will;  maturity;  dependence; times of trouble;  the wiles of Satan;  worship;  blessings;  charity;  etc.  What is your interest?  See also the pages listed herein.

COMMUNION WITH THE HOLY SPIRIT

- Commentary By R. L. DeWitt, 07/11

[Response to one with questions about speaking and praying to the Holy Spirit; and adapted here for ministry and to avoid names and references.] 

In my understanding of Holy Scripture, I do not believe we should be speaking and praying to the Holy Spirit, and while I see no specific prohibition to this in Scripture, it appears contrary to all we see about God's work, His personage, and calling for us; and it draws us from communion with our Redeemer.  When we appreciate deity, the trinity, and understand the Godhead, we find that all manifestations of God are in order with specific functions. We should not let our reasoning add to Scripture.

The Spirit of God is referred in His Word to the third person ---He,  which shows it is not a personal address. It is also noteworthy that He does not speak audibly in the Bible (i.e. – I say). Setting aside all reasoning by men we find our thoughts to God are always properly to the Father and the Son, and in a proper manner.  

The Holy Spirit in a believer is God-the Father, and God-the Son by the Spirit (note John 14:23); and as they are present they need to be addressed accordingly as given. We should properly thank the Father for His "great salvation" in His Son, and request all things of Him in the Name of our Lord Jesus Christ, our intercessor, as told. We can properly speak to the Lord Jesus ("I am with you always") to thank Him for His sacrifice, love, and "exceeding great and precious promises"; and to praise Him for His promised return for us, etc. There is no jealousy in the Godhead, and God is not being legal about communion, but let us not neglect the manifestation and work of God, and always honor Him in this. ​ 

The Spirit is the silent worker (power/energy/mind) of the Godhead (Rom. 1:16; 1 Pet.1:5; etc.). We should be thankful the Father gives us of His Spirit (Himself) for our care, teaching, leading, and spiritual helps, but our communion is not to be trying to communicate with the Spirit, but our Father-God Himself. His work is to bring us to Christ and teach us, as told also in John 16:13-14. In like manner, we should also not be trying to access and worship Angels, as some Christians do, for they are the silent workers of God for our physical safety and care. Both the Catholics and Pentecostal types are always trying to find some other way to approach God, than what He shows us in His beloved Son ---that is not honorable. It is also unpardonable for one to blaspheme the Holy Spirit by attributing His pure work to another one (Matt. 12: 24-32; Luke 22:65; etc.). ​ 

Here is a quotation from another paper: -"The Holy Spirit is the third personage of the Godhead (Father, Son, and Holy Spirit). Jehovah-God is the mind, creator, and originator of all things, and presents Himself to believers as our Father (progenitor); Jesus Christ is God manifested in the flesh as savior and redeemer of fallen man, and is Lord over all mankind; the Holy Spirit is the silent worker, teacher, thoughts and power of God working in man (the temple of God) for our good. One can see these three manifested in John 14:23" -GB17.   Notice in that verse it is the Father and the Son that are stated, but the Spirit is the means or manner of their coming. One should learn this principle also from John 14:7-11. When we speak to the Father and the Son we are communing by the Holy Spirit. ​ 

Notice that in John 17 the Lord Jesus asks the Father to do certain things for the saints ---not to the Spirit, and the Father does all things for us by His Spirit, but we are never told to try to commune with the Spirit ---only to the Father in the Name of our Lord Jesus Christ. Saints of God can do that always anytime, and collectively with gathered saints in worship at the Lord's table on Lord's Day (see 1 Cor. 11:23-29). ​ 

One has wrongly said that 2 Corinthians 13:14 gives evidence of the need to be talking to the Holy Spirit, saying:  "the grace of the Lord Jesus Christ, and the love of God, and the communion of the Holy Spirit, be with you all." I believe the meaning of that verse is something else. The "grace of the Lord Jesus Christ" is that "unmerited favor" of His coming down to us (Son of God), in person (Son of man), and His promise to the bride that "I am with you always" (by His Spirit). The "love of God" (our Creator-God) our Father, in His love for His children is ever with us (by His Spirit). The "communion of the Holy Spirit" is our Father always speaking to us and guiding and comforting us along our pathway in a spiritual way. It is very precious to know we have the triune God with us. ​ 

One more thing to consider is the deceit of Satan to draw away souls from the Person of Christ to occupation with spiritual things --Satan, Angels, spirit sensations, which is dishonoring Christ and is heresy. The "Bride" of Christ needs to ever be occupied with the "Bridegroom" and His soon return, rather than religious works. No scripture enjoins us to speak to the Spirit, though He is present as part of the Godhead ---and is called "He" because it shows He is God in us. There is a danger of going beyond Scripture and to "imagine vain things" (Acts 4:25). 

- RLD: SW05