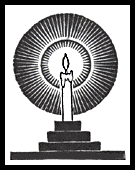 VISIT  BIBLE  TRUTH  PUBLISHERS  ONLINE

Atlases

Audio products

Bibles - also in foreign languages & on 

 cassettes & electronic CDs.

Bible cases

Bible dictionaries and concordances

Bible rebinding

Bible subject ministry

Bible teaching literature

Biographies

Books and pamphlets on Christianity 

Bumper stickers

Calendars of various types

Charts and maps and models

Children and youth books

Christian accessories

Coloring books, puzzles, and activity items

Computer products

Family books and ministry for Christian life

Head coverings

Hymnbooks for praise and devotion 

Periodicals (see also left column here)

Poetry

Posters and wall texts

Reference books

Software products

Song books for gospel and children meetings

Spanish publications

Stationery and distribution aids 

Sunday school supplies and accessories

Tract and pamphlet racks

Tracts for gospel and ministry

Verse stickers

Etc.

        PERIODICALS

Messages Of God's Love 

contains several stories in each issue with a simple, pointed

gospel message.  All the stories are true.  Issued in 4-page      

weekly parts especially suited to

Sunday School use.  Included

each month is the Bible Search- er, a Bible study paper, with Scripture searching activities for all ages.  Send for sample copies.

THE  CHRISTIAN

a monthly magazine for the

believers with short articles to build us up in the faith, to stir up our consciences and to comfort our hearts.  Send for sample copies. 

Echoes Of Grace

contains simple articles and true gospel stories of God's grace to man.  Each 16-page monthly issue presents God's love to us through the Lord Jesus Christ. Especially suited to distribution in hospitals, retirement centers and jails.  Send for sample copies.

P.O. Box 649, Addison, IL 60101, USA.   Phone (630) 543-1441   Fax: (630) 543-1476

Please contact B.T.P. for orders at above address or at BTPorders@cs.com.

See the complete web site at www.BibleTruthPublishers.com

We're here to help.  Please contact us.

           (see address at top of page)

   Concise Bible Dictionary

   ---important for every library

   ---excellent commentaries