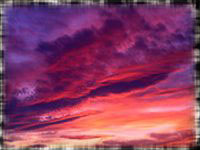 ************************************

CLICK A TITLE FOR  MAIN  PAGES

******************

~~~~~~~~~~~~~~~~~

SOME MESSAGES

Institute For Creation

 Research (what honest

   scientists are saying)

ESSENTIAL  QUESTION  

Are you  redeemed and assured  of Heaven? 

One can know.  Study this page and the Feature pages listed to find answers, and then pray to God to show you.  See the Gospel in Brief below on this page. .   

Redemption speaks  of being  rescued (saved) and reconciled to God, who paid a great price for us; and it tells of great blessings in Christ, and eternal hope with Him and in His glorious reign as "King of kings, and Lord of lords".  

Redemption Way is about  heaven and hell;  also salvation of the soul;  assurance of eternal life; blessing;  judgments;   man's course;   the Lord's sacrifice, kingdom reign, glory, and purposes, etc.  Such papers are posted here at times.  Contact the Site Manager for further information on these subjects.  

"He that believeth on the Son hath everlasting life;  and he that believeth not the Son shall not see life, but the wrath of God abideth on him" (John 3:36)  

~~~~~~~~~~~~~~~~~~~~~~~~~~~~~~~~~~~~~~~~~~~~~~~~~~~~~~~~~~~~~

THE  GOSPEL IN   BRIEF

Understanding The Blessing

A  Few  Verses  To  Consider:  God is holy (Psa.145:17),  and no sin can  come into His presence (Hab. 1:13).   Man is born in sin so needs a new (spiritual) birth  (Psa. 51:5; John 3;  Rom.3;  Rom. 5:12;  Rom.10), and he must realize that  (Lev. 10:10; I Cor. 2: 14;  Eph. 2:3).  Christ died for the un-godly (Rom.5: 6-8), rose again (I Cor. 15: 3-4),  and if one truly believes on the Lord Jesus Christ he shall be saved from all sin (Acts 16: 27-34; Heb. 10:17- 23).  There is no condemnation to them who are in Christ Jesus (Rom.8:1),  and He that possesses the Son of God is sealed by the Holy Spirit and now possesses eternal life (John 3:16, 36; I John  5: 11-13).  Isn't that nice to know?  Does the reader truly know God's Son ---the Lord Jesus Christ? (John 17:3). 

********************************************************************************************************************************

Bible  Counsel - Section B

An  Impossible  Thing

"It is impossible for those who were once enlightened, and have tasted (clearly heard) of the heavenly gift, and were made partakers of the Holy Spirit (being awakened by God ---'quickened' and learning of the truth of it), and have tasted the good Word of God, and the powers of the world to come (eternal issues), if they shall fall away (reject it), to renew them again unto repentance;  seeing they crucify to themselves the Son of God afresh (rebellion), and put Him to an open shame."   - Hebrews 6:4-6.

*************************************************************************************************************************************

A songwriter has said: "If I gained the world but lost the Savior, were my life worth living for a day? Could my yearning heart find rest and comfort in the things that soon must pass away? If I gained the world but lost the Savior, would my gain be worth the toil and strife? Are all earthly treasures worth comparing with the gift of God, eternal life?"  -Echoes Of Grace Hymn.  The Word of God says: "...the gift of God is eternal life through Jesus Christ our Lord" (Rom.6:23). 

~~~~~~~~~~~~~~~~~~~~~~~~~~~~~~~~~~~~~~~~~~~~~~~~~~~~~~~~~~~~~~~~~~~~~~

SPIRITUAL STATES OF REDEMPTION

SOME ASPECTS OF REDEMPTION FROM CONDEMNATION TO CONSOLATION

[Certainly a seeker for eternal hope may be awakened ("quickened") by God, see the need in their life, and in a moment gladly receive the mercy and offer of hope in the Lord Jesus as Savior; but many souls proceed slowly through a process of enlightenment over time, as they discover their lost condition and need of salvation by a spiritual birth, for eternal life (as John 3). One can only hope a seeker will not delay, but feel an urgency, for "..now is the day of salvation" (2 Cor. 6:2) and "life at best is very brief like the falling of a leave", as a gospel song says. Here are some states of soul to consider. - R. L. DeWitt; 2007; add: 05/17]

1.   Condemnation  to perdition for all souls from the malady and fall of man in the beginning of time, by disobedience and rebellion against the Creator-God (Genesis 3; Rom. 1:18-22 & 28-32). This is the universal beginning for all mankind and passed on to us by procreation (see Psa. 51:5).

2.   Transgression  of the Word and ways of God ---mankind going contrary to God (Rom. 3:10-12; Gal. 3:19-26; etc.). Since man is born in sin and self-indulgence, as the holy Word tells us, he naturally chooses his own ways and ignores or rejects the Creator God.

3.   Profession  is a belief in God by conscience and acknowledging the Creator and deity; some God consciousness, but without yet knowing Him or trusting Him. Some souls never go any further.

4.   Confession  of Jesus Christ as from God (John 3:2-3; John 6:2; etc.) --acknowledging Jesus as a teacher coming forth by God; a stirring by the Spirit of God to "quicken" (awaken and making alive one) to the reality of Christ, and often a desire to follow His teachings through baptism (taking a stand for Him), though some do not yet receive Him, then reject the call and fall away. Some souls never go any further in faith.

5.   Possession  of Jesus Christ as one's Savior and Lord ---receiving and knowing Him; a very personal time when one actually calls upon the Lord Jesus (John 14) and thanks Him for dying on the cross for one's personal sins, and receives Him into one's heart (1 John 5:10-13); thereby being "born again" (as John 3) and sealed by the Holy Spirit. Herein is the foundation and eternal life.

6.   Salvation  of the soul is some understanding of the safety and security for eternity with God --confessing and appreciating the work within one (not just religious practices). When one truly believes and receives the Lord Jesus Christ, God will know and that one is then sealed by the indwelling Holy Spirit (the new birth: "born again") and is made a child of God forever (2 Cor. 1: 21-22; Eph. 1: 11-13; Eph. 4:30) and one can then be settled and assured of "life eternal" (John 17:3).

7.   Sanctification  of the soul --being set apart by God for blessing forever. This is the work God does to embrace one as His own "child", and is simply a reassuring word to the real believer.

8. Relation of favorable standing with God ---rejoicing by the believer daily in trusting Him through His Son.

9. Devotion to the Lord ---communion with the Savior intimately by our worshipping daily with praise, thanksgiving, obedience and honor, and keeping "all the counsel of God".  

10. Appreciation of God's ways and purposes along one's pathway in so many ways of blessing ---though perhaps not understanding all His ways.

11. Renunciation of the old life and ways of the world, with separation and determination to live for Christ in a holy pathway.

12. Maturation of the soul over time by continual reading God's Word and spiritual growth in communion and experience with Him ---development in faith, trust, and understanding.

13. Translation of saints to Heaven in death, and also by the collective rapture of the whole Church as the "bride" of Christ ---called out of the world to Himself forever ---and perhaps soon, as many saints believe.  

14. Consolation of blessing ---great joy, rewards, and solace with God in Heaven forever, and see the Kingdom reign in godliness over the new earth in time.  

How far along thus will one go? - RLD 

ssssssssssssssssssssssssssssssssssssssssssssssssssssssssssssssssssssssssssssssssssssssssssssssssssssssssssssssssssssssssssssssssss