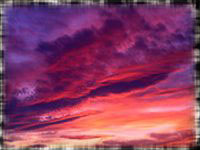 ************************************

CLICK A TITLE FOR  MAIN  PAGES

******************

~~~~~~~~~~~~~~~~~

SOME MESSAGES

Institute For Creation

 Research (what honest

   scientists are saying)

ESSENTIAL  QUESTION  

Are you  redeemed and assured  of Heaven? 

One can know.  Study this page and the Feature pages listed to find answers, and then pray to God to show you.  See the Gospel in Brief below on this page. .   

Redemption speaks  of being  rescued (saved) and reconciled to God, who paid a great price for us; and it tells of great blessings in Christ, and eternal hope with Him and in His glorious reign as "King of kings, and Lord of lords".  

Redemption Way is about  heaven and hell;  also salvation of the soul;  assurance of eternal life; blessing;  judgments;   man's course;   the Lord's sacrifice, kingdom reign, glory, and purposes, etc.  Such papers are posted here at times.  Contact the Site Manager for further information on these subjects.  

"He that believeth on the Son hath everlasting life;  and he that believeth not the Son shall not see life, but the wrath of God abideth on him" (John 3:36)  

~~~~~~~~~~~~~~~~~~~~~~~~~~~~~~~~~~~~~~~~~~~~~~~~~~~~~~~~~~~~~

THE  GOSPEL IN   BRIEF

Understanding The Blessing

A  Few  Verses  To  Consider:  God is holy (Psa.145:17),  and no sin can  come into His presence (Hab. 1:13).   Man is born in sin so needs a new (spiritual) birth  (Psa. 51:5; John 3;  Rom.3;  Rom. 5:12;  Rom.10), and he must realize that  (Lev. 10:10; I Cor. 2: 14;  Eph. 2:3).  Christ died for the un-godly (Rom.5: 6-8), rose again (I Cor. 15: 3-4),  and if one truly believes on the Lord Jesus Christ he shall be saved from all sin (Acts 16: 27-34; Heb. 10:17- 23).  There is no condemnation to them who are in Christ Jesus (Rom.8:1),  and He that possesses the Son of God is sealed by the Holy Spirit and now possesses eternal life (John 3:16, 36; I John  5: 11-13).  Isn't that nice to know?  Does the reader truly know God's Son ---the Lord Jesus Christ? (John 17:3). 

********************************************************************************************************************************

Bible  Counsel - Section B

An  Impossible  Thing

"It is impossible for those who were once enlightened, and have tasted (clearly heard) of the heavenly gift, and were made partakers of the Holy Spirit (being awakened by God ---'quickened' and learning of the truth of it), and have tasted the good Word of God, and the powers of the world to come (eternal issues), if they shall fall away (reject it), to renew them again unto repentance;  seeing they crucify to themselves the Son of God afresh (rebellion), and put Him to an open shame."   - Hebrews 6:4-6.

*************************************************************************************************************************************

A songwriter has said: "If I gained the world but lost the Savior, were my life worth living for a day? Could my yearning heart find rest and comfort in the things that soon must pass away? If I gained the world but lost the Savior, would my gain be worth the toil and strife? Are all earthly treasures worth comparing with the gift of God, eternal life?"  -Echoes Of Grace Hymn.  The Word of God says: "...the gift of God is eternal life through Jesus Christ our Lord" (Rom.6:23). 

~~~~~~~~~~~~~~~~~~~~~~~~~~~~~~~~~~~~~~~~~~~~~~~~~~~~~~~~~~~~~~~~~~~~~~

BEWARE THE VORTEX!

"Abstain from all appearance of evil" - 1 Thess. 5:22

Thoughts By R. DeWitt, 2006; add: 09/17

If one has seen a picture or been in the presence of a tornado or a hurricane storm, they know that to stand near to it is to be sucked in to the vortex and sudden and violent turbulence beyond one's control. The result is most often destruction, ruin, and death. Most people would seek to avoid that, though some like to take risks and be daring for a thrill.  There is a spiritual application here for us. God says to not be "envious at the foolish", and consider their end (Psa.73:

3-18).

There is a dangerous current all around us in the world which is not seen by the natural eye, but needs to be recognized and avoided for safety.   It is called ungodliness  and it is of Satan, and he will pull one into it through a spirit after thrills or other reckless or indifferent living, that moves one to indulge the flesh at the expense of honor to God, obedience to His Word, and a godly spirit.  It is imperative that all mankind know our Creator desires our good, and is warning us of the danger of continuing in "the way that leadeth to destruction" (see Matt.7:13-14; Prov. 4:27; Prov. 16:27).

Thrill seekers have always been around, but with more leisure time, more money to spend, and greater emphasis on pleasures and recreation today in the western world, people are less concerned about the after-life and the welfare of their eternal soul, and are living recklessly and with indifference to a godly spirit.

The weather reporters will tell us of impending doom by the approach of a severe storm, and few will disregard that, but the spiritual warnings of impending doom for our eternal soul (the gospel message) are most often disregarded.  It might seem strange that many would ignore such warning, but it is of self-induced blindness because it interferes with their present lifestyle; but also and probably more damaging, is listening to the false counsel by philosophers and worldly scientists, and the ungodly educators; also Satan's false prophets masquerading as preachers of righteousness (note Rom. 10:3).  

God tells us the true believers in Christ have a safe and secure STANDING by the Holy Spirit, but they also need to consider their STATE and beware of the enemy of our souls, who always seeks to rob even real saints of rewards in heaven by self-indulgence and worldliness here. The apostle, Paul, warns saints of God to "abstain from all appearance of evil" (1 Thess. 5:22), lest they be drawn in and forfeit the blessings laid up for us. The world today is truly a vortex!

God wants man to be happy, but that comes by His good standards. It is absolutely essential that all men carefully and prayerfully read the Word of God for themselves (preferably the venerable King James Bible) on a regular basis to learn God's mind, ways and purposes, rather than listen to the many voices today. A sincere seeker can see an urgent overview of God's calling at John 1; John 3; John 14 in God's Word, which will be opened in the day of final judgment and will be shown as the only standard and the sovereign authority to judge men. Then, however, it will be too late to repent, for "now (in this life) is the day of salvation" (2 Cor. 6:2). - RLD: CM11 

~~~~~~~~~~~~~~~~~~~~~~~~~~~~~~~~~~~~~~~~~~~~~~~~~~~~~~~~~~~~~~~~~~~~~~~~~~~~~~~~~~~~~~~~~~~~~~~~~~~