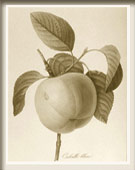 God says: "...the fruit of the Spirit is love, joy, peace, long- suffering, gentleness, goodness, faith,.." (Gal.5:22)

-----------------------------------

WHAT  IS  ONE  SEEKING?

Our spiritual life will be in 

direct  proportion to the place we give the Lord Jesus Christ  in  our heart and daily experience.

****************************************

- Bible Counsel: Section D

SPEAKING  OF  SPIRITUAL  LIFE

When we speak of "spiritual life" we are referring to that life of God-awareness, as contrasted with physical and carnal-awareness.  It concerns worship; devotion; growth and maturity; trials; peace and joy; communion; holiness; charity; the Lord's glory, and praise, etc. If one is alive unto God by faith in the Lord Jesus Christ, that one may be full of faith and devotion to Christ, moderately faithful, or shallow in faith.  It is all about faith and maturity for a child of God, and we hope faithful readers will learn to live closer to the Lord and enjoy communion with Him.

An invitation is extended here also to all who are lonely, depressed, and needing peace and assurance for life with blessings, to write to the Site Manager for some help at sojourning@charter.net.  God is love and wants to bless you now and for eternity.  Learn of His love in His Word, and write here for any help you wish.

ooooooooooooooooooooooooooooooooooooooooooooooooooooooooooooooooooooooooooooooooooooooooooooooooooooooooooooooooooo

OTHER  SUBJECTS

Contact the site manager if you would like papers on specific subjects of spiritual life sent to you,  such as: holiness;  meaning of life;  God's will;  maturity;  dependence; times of trouble;  the wiles of Satan;  worship;  blessings;  charity;  etc.  What is your interest?  See also the pages listed herein.

A HOLY SPIRIT RELATIONSHIP

[Much talk we hear about this subject is often not "rightly dividing the Word of truth" (2 Tim.1:15). We might consider some thoughts here on what the Scripture says.] 

Sealing of the Spirit (see John 3:3-6; John 6:63; John 16:12-14; 2 Cor.1:21-22; 2 Cor. 5:17; Eph. 1:12-14; 1 Jn.5:1-4; etc. ) - This is possessing the Spirit of God and is not something man can do. Only God can give us of His Spirit (John 14:23). When one receives the Lord Jesus Christ into his heart by faith, putting his trust in Him, God will then indwell that one and seal him (by His Spirit) as a child of God. God alone knows when one is true in confessing his sinful condition and receiving His Son. He will give him eternal life in Christ in His time and on His terms by His Spirit. Man does not decide this. It becomes a real persuasion and confirmation in the soul (Rom.4:20-22; 1 Cor.1:6; Heb.6:15-19).

Filling of the Spirit (Rom.6:16-19; Eph.3:16-19; Eph.5:18-21) - One who is a "born again" believer in Christ (possessing Him) can be filled by God's Spirit in the measure in which he is occupied with the Son of God (Phil. 4:7). One needs to call upon the Lord often (see 2 Cor.10:5), which is the Godhead -–Father and Son. A true believer possesses the Spirit for eternal life, but the filling then gives God liberty, and gives the believer power to overcome the flesh, yield to God, and be at peace in circumstances (note Rom.5:1-5). It is a daily thing to be kept in this state, for the flesh (by Satan) will always seek to draw one away to please self. It is only abiding in Christ that true saints can be encouraged and filled, and do great things for Him (John 15:5); otherwise it is often our flesh acting.  

Walking in the Spirit (1 Cor.2:4; Gal.3:3; Gal.5:16,25) - A spiritual walk is much like the filling of the Spirit, though usually speaks of a regular practice or manner of life (note Isa.26:3). It does not speak of praying to the Spirit, as some assert, for our communion is only with the Father and the Son, by God's Spirit working silently in us to teach and stir us (see John 14:23). We need to value the Trinity of God. The flesh, which is ever with us, will always assert itself, and Satan works to stir up our flesh to act. A believer can even give out hymns and preach a message in the flesh, if one is not first looking to the Lord. We ought to be afraid of our flesh and stay very close to our Lord, so we can walk in a Godly way.

Grieving the Spirit (Eph.4:30; 1 Thess.5:19) - Grieving and quenching the Holy Spirit are both disdained of God, and are both an affront to Him. One ought to be fearful of this (Heb. 10:31). Opposing or forgetting God is grieving His Spirit. We truly need to "continue in the faith" (Acts 12:22), "continue in prayer" (Col.4:2), and have "no confidence in the flesh" (Phil.3:3). This is very hard to do, for pride is ever with us, and we love to indulge our flesh. As Joshua said: "choose you this day whom ye will serve" (Joshua 24:15).     - RLD, 2004; add: 09/17

~~~~~~~~~~~~~~~~~~~~~~~~~~~~~~~~~~~~~~~~~~~~~~~~~~~~~~~~~~~~~~~~~~~~~