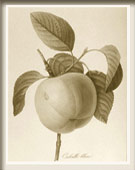 God says: "...the fruit of the Spirit is love, joy, peace, long- suffering, gentleness, goodness, faith,.." (Gal.5:22)

-----------------------------------

WHAT  IS  ONE  SEEKING?

Our spiritual life will be in 

direct  proportion to the place we give the Lord Jesus Christ  in  our heart and daily experience.

****************************************

- Bible Counsel: Section D

~~~~~~~~~~~~~~~~~~~~~~~~~~~~~~~~~~~~~~~~~~~~~~~~~~~~~~~~~~~~~~~~~~~~~~~~~~~~~~~~~~~~~~~~~~~~~

SPEAKING  OF  SPIRITUAL  LIFE

When we speak of "spiritual life" we are referring to that life of God-awareness, as contrasted with physical and carnal-awareness.  It concerns worship; devotion; growth and maturity; trials; peace and joy; communion; holiness; charity; the Lord's glory, and praise, etc. If one is alive unto God by faith in the Lord Jesus Christ, that one may be full of faith and devotion to Christ, moderately faithful, or shallow in faith.  It is all about faith and maturity for a child of God, and we hope faithful readers will learn to live closer to the Lord and enjoy communion with Him.

An invitation is extended here also to all who are lonely, depressed, and needing peace and assurance for life with blessings, to write to the Site Manager for some help at sojourning@charter.net.  God is love and wants to bless you now and for eternity.  Learn of His love in His Word, and write here for any help you wish.

ooooooooooooooooooooooooooooooooooooooooooooooooooooooooooooooooooooooooooooooooooooooooooooooooooooooooooooooooooo

OTHER  SUBJECTS

Contact the site manager if you would like papers on specific subjects of spiritual life sent to you,  such as: holiness;  meaning of life;  God's will;  maturity;  dependence; times of trouble;  the wiles of Satan;  worship;  blessings;  charity;  etc.  What is your interest?  See also the pages listed herein.

SHOWING AND SOWING CHARITY

In the Word of God "charity" is shown as divine love, and it is more than being nice and proper, and it speaks too of being kindly even though troubled by things. It is putting on Christ (Gal. 3:27) as a characteristic of God, and calls the faithful saints to show forth divine love ---"godliness" (as God-likeness). It is without envy and does not vaunt itself. It disdains being puffed up and behaving self unseemly, which would dishonor God. It does not think of self only, nor is easily provoked and thinking evil and iniquity.

Do we understand charity as patience, kindness, and care before man, and in communion with God in all things? It rejoices in the truth, bears up others in all things of trouble and trials, believes all things from God, hopes in Him and His promises, and endures all circumstances in this world, 'til that day when we are called home to Heaven.  

What do we know about charity in our life and testimony? Are we occupied only with rules and order to the neglect of charity ---which question does not take from church truth which needs also to be held? What do others see in us as we speak and walk among them? As saints of God there must be that which shows forth we are the "children of God" always. The Apostle Paul said: "for me to live is Christ and to die is gain" (Phil. 1:21), so how does that show in our life? Do others see anything of Jesus, the Christ of God in us?    - RLD: SS02; 1010; add: 0417.

  "Charity suffereth long, and is kind; charity envieth not; charity vaunteth not itself, is not puffed up, doth not behave itself unseemly, seeketh not her own, is not easily provoked, thinketh no evil; rejoiceth not in iniquity, but rejoiceth in the truth; beareth all things, believeth all things, hopeth all things, endureth all things.....Charity never faileth: but whether there be prophecies they shall fail; whether there be tongues they shall cease; whether there be knowledge it shall vanish away" ...."And now abideth faith, hope, charity ---these three; but the greatest of these is charity" (I Cor.13: 4-13).

ccccccccccccccccccccccccccccccccccccccccccccccccccccccccccccccccccccccccccccc

Our God is our salvation,

Our refuge in distress,

What earthly tribulation

Can shake our steadfast peace?

The ground of our profession

Is Jesus and His blood;

He gives us the possession

Of everlasting good.

- Little Flock Hymn -